Sir Norman Williams will lead review into gross negligence manslaughter
Jeremy Hunt wants to ensure openness and transparency is protected
Intervention follows convictions of Dr Hadiza Bawa-Garba and nurse Isabel Amaro
Health secretary Jeremy Hunt has announced a national review into the application of gross negligence manslaughter in healthcare.
Mr Hunt's intervention follows the case of Hadiza Bawa-Garba, who was struck off the medical register last month following a conviction for manslaughter in 2015. The General Medical Council had appealed to overturn a tribunal decision allowing her to remain on the register despite the conviction.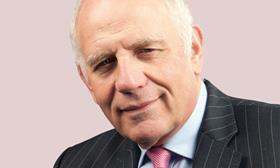 The case has prompted concerns by doctors after Dr Bawa-Garba was convicted of the gross negligence manslaughter of six year old Jack Adcock due to her failure to recognise and act on signs he had sepsis. However, during her shift Dr Bawa-Garba was working with a range of systemic issues including IT failures, delays in test results and widespread staff shortages.
Agency nurse Isabel Amaro was also convicted of manslaughter on the grounds of gross negligence relating to the same incident and struck off by the Nursing and Midwifery Council.
Speaking in the House of Commons today, Mr Hunt said Sir Norman Williams, former president of the Royal College of Surgeons, will lead the national review.
He said Sir Norman will review how "we ensure there is clarity about where the line is drawn between gross negligence manslaughter and ordinary human error in medical practice so that doctors and other health professionals know where they stand with respect to criminal liability or professional misconduct".
Mr Hunt added the review will also look at issues around reflective learning to ensure openness and transparency is protected and mistakes are learned from.
The review will also consider lessons to be learned by the General Medical Council and other regulators.
Mr Hunt added devolved countries will be involved as well as the justice secretary David Gauke and the Professional Standards Authority.
Sir Norman's review will report by April.
Jeremy Hunt announces review of medical manslaughter
1

Currently reading

Jeremy Hunt announces review of medical manslaughter

2