Two day junior doctors' strike set to go ahead
Jeremy Hunt says there will be "unprecedented" impact on patient care
BMA reiterates the dispute is not about pay
Health secretary Jeremy Hunt has called for medics to cross picket lines during the full walkout by junior doctors on Tuesday and Wednesday.
In a statement to the House of Commons on Monday afternoon, Mr Hunt said the deal offered to doctors had been fair and the industrial action would have an "unprecedented" impact on patient care.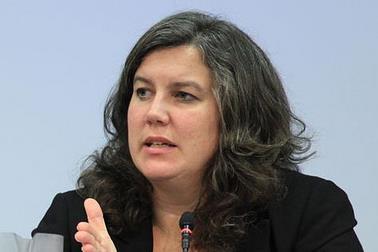 He repeatedly stressed that the remaining point of contention between the government and the British Medical Association was on the rate of pay for working on Saturdays.
The health secretary rejected calls from Labour for the new contracts to be piloted in a selection of trusts, saying the first he had learnt of it had been in the previous day's Sunday Times.
Mr Hunt said the pilot scheme would "mean seven day care will get kicked into the long grass".
He was attacked by Labour shadow health secretary Heidi Alexander, who said his mishandling of the dispute had "poured oil" on the flames.
She asked: "How can it be safe to impose a contract with no idea of how it will effect recruitment and retention? NHS services survive on staff going the extra mile." She added that Tuesday would be "one of the saddest days in the history of the NHS".
Commons health committee chair and Conservative MP Sarah Wollaston called the strike a "dangerous escalation".
NHS Employers chief executive Danny Mortimer said: "Employers recognise the strongly held concerns of doctors in training, but there is no justification for refusing to care for the sickest patients in the NHS. Trusts are working hard to ensure the safety of their services during the strike days, but they tell us that this unprecedented industrial action carries real risk.
"The contract which is now being implemented reflects agreement to the overwhelming majority of proposals made by the BMA during our talks with them between November and February. Even with the outstanding issue of enhanced payment on Saturdays, we have ensured that the doctors who work them most frequently will receive increased rates of pay."
The BMA disputed that the industrial action was about pay.
Johann Malawana, the junior doctor committee chair, said: "The BMA has made every effort to avoid tomorrow's action. We have made a repeated and genuine offer to the health secretary: lift the imposition and we will call off this action. Jeremy Hunt has rejected this and so responsibility for this action now rests squarely with the government.
"Jeremy Hunt is trying claim this dispute is only about pay when this is blatantly untrue. The health secretary himself has admitted there are serious outstanding concerns around excessive working hours, training, recruitment and retention and the impact these have on the ability of the NHS to deliver a seven day service. He has ignored calls to rethink his disastrous approach not just from the medical profession but from patient groups, senior NHS managers, MPs from all parties including the former Tory minister in charge of negotiating the contract, and the government's own former safety adviser."