Ahead of planned strike action this week, HSJ has compiled a resource pack for NHS organisations, taken from guidance published by national bodies.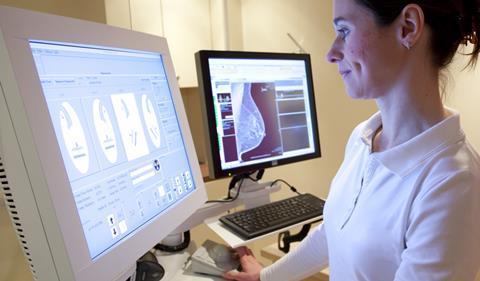 The BMA has written to trusts announcing that strike action could take place on 12 December.
It is outlined that an emergency care model will be offered for 24 hours during industrial action from 8am on Tuesday 12 January to 8am on Wednesday 13 January.
Exemptions from action
NHS Employers has outlined that the priority for organisations during strike action is to ensure that the disruption does not put patient welfare or safety at risk.
In event of industrial action employers can apply to the BMA for exemptions to actions in certain areas. NHS Employers has advised organisations that A&E, maternity, dialysis, pharmacy and radiology should be in the scope of exemption discussions. Although the BMA is not accepting exemptions at a national level, local level negotiations are ongoing.
In the event that the BMA refuses to negotiate over exemptions, NHS Employers has advised organisations to write to the BMA and junior doctors, where appropriate, to remind them of their duties as set out in the GMC guidance and seek assurance that the BMA will work with the trust to ensure that patients are not harmed during industrial action.
Organising cover
NHS Employers guidance outlines that trusts may want to consider reorganisation or bringing new staff in to deal with shortages. However trusts should consider that employment businesses are not allowed to supply an employer with agency workers to perform duties usually performed by a worker taking strike action. Although the regulations apply to the employment business only, trusts could be liable for aiding and abetting the offence.
Trusts are able to use in-house banks and volunteer personnel to cover staff – permitted that they have the relevant skills. The use of locums is not unlawful unless supplied by an employment business and GPs can also be directly approached.
NHS Employers recommends that workers' skill base is established and a risk assessment carried out for cover is decided.
It is worth noting that the RCN has advised nurses that they should not complete tasks outside their professional capacity.
NHS England also published guidelines for organisations in December.
In the event that emergency care is withdrawn NHS England advises that cardiac arrests, medical emergency calls and trauma teams can be covered by consultants, nurses ODPs and resus officers. The guidance suggests that consultants can cover assessment, diagnostics and treatment. Nurses, AHPs, ODPs and phlebotomists can support this; staff usually involved in elective care can also assist. GPs with a specialist interest in emergency medicine can be considered to support triage, as can overseas fellows, and defence medical staff.
For mental health trusts, NHS England advises that organisations should have senior mental health cover and a resident medical officer from general practice.
The guidance outlines that organ transplantation should be treated as urgent care for the purposes of planning and that trusts should consider cancelling staff training, using trainers' expertise. It also says: "Regional retrieval capability, for example paediatric and neonatal retrieval services, must be maintained and regional centres should prioritise regional retrievals over planned activity and have appropriate support to cover this."
In reference to non-urgent care the NHS England guidelines say organisations should:
delay non-urgent/elective work for the period of industrial action;
reduce clinic sizes or cancel clinics for non-urgent work;
delay scheduled admissions;
write or apologise to all patients whose operation or investigation is postponed;
ensure, in the time leading up to industrial action, that drug charts are up to date and have space for new entries;
allocate ward pharmacists to collate drug histories from summary care record/GP practices of newly admitted patients;
ensure that there is increased IT support available during industrial action.
Pay
According to NHS Employers, organisations can withhold pay on any day on which an employee takes part in a strike. Partial performance can be accepted during industrial action, where an employee on strike works part of their shift. However where partial performance is deemed unacceptable by an employer and where employees are paid an annual salary, deductions to pay should be made on a calendar day not a working day (1/365th of annual salary days for every strike day).
If an employer does not want to accept partial performance it must warn employees in advance that it may accept this as a breach of contract and deduct pay for an entire shift. Employees should be told that the partial performance is not acceptable and that any work they do would be voluntary.
In terms of pre-booked annual leave or maternity leave NHS Employers, advises that normal payment remains even if the leave coincides with industrial action.
Guidance given to doctors
The Academy of Medical Royal Colleges is advising all junior doctors to follow guidance published by the GMC, which was updated on 5 January 2016.
The statement from GMC chief executive Niall Dickson said:
"As we have made clear, we expect doctors in training who take part in the BMA's action to take reasonable steps to satisfy themselves that arrangements will be in place to care for their patients, and to inform employers of their intentions in good time so that measures can be put in place to ensure patient safety is not compromised.
"Doctors have a legal right to take industrial action and our guidance does not prevent them from exercising that right. We know they care deeply for the welfare of patients and will act responsibly in this situation. However, as our guidance makes clear, if a doctor's actions cause patients to come to serious harm, or put them at risk of serious harm, we have a statutory duty to investigate and the doctor must be prepared to justify the decisions they have made."
Click here to view guidence from NHS Employers
NHS leaders' fears over costs of new deal for doctors
1

2

3

Currently reading

Junior doctors' strike: resources for employers

4

5