Katrina Percy resigns as chief executive of Southern Health Foundation Trust
Ms Percy said "ongoing personal media attention" following the publication of the Mazars report had made her role "untenable"
Julie Dawes, director of nursing and quality, to take over as interim chief executive
Katrina Percy is standing down with immediate effect as chief executive of Southern Health Foundation Trust.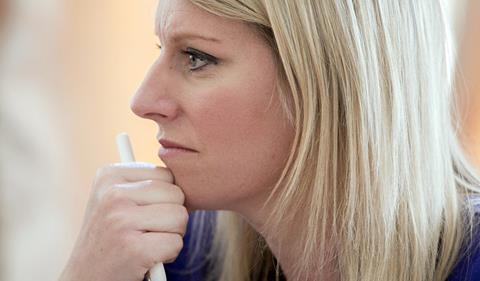 She said on Tuesday she had taken the decision because "the ongoing personal media attention" had made her role "untenable".
Ms Percy has been under huge pressure since the publication in December of a report by the audit firm Mazars, which highlighted failures at the trust to investigate and learn from patient deaths.
The report was commissioned by NHS England in relation to the death of Connor Sparrowhawk, an 18 year old who drowned in a bath at the trust's short assessment and treatment unit in Oxfordshire in July 2013.
In June, Tim Smart, Southern Health's interim chair, said a review he had conducted into the trust had concluded that while the trust's board "should have acted in a more united way", there was "no evidence of negligence or incompetency by any individual board member".
In a statement, Ms Percy said she was "pleased to have [Mr Smart's] endorsement and support to carry on in my role as chief executive" and had been "humbled by the overwhelming support from staff and other colleagues".
"Since then I have reflected on the effect the ongoing personal media attention has had on staff and patients and have come to the conclusion that this has made my role untenable.
"I have therefore come to the difficult decision to step down from my role as chief executive after nine years," she said.
Ms Percy said she was "delighted to be taking on an alternative role, providing strategic advice to local GP leaders as they work with others to transform the way in which health services are delivered across Hampshire".
She added: "I know, and understand, that many will say I should have stepped down sooner given the very public concerns which have been raised in the past months.
"I stayed on as I firmly believed it was my responsibility to oversee the necessary improvements and to continue the ground breaking work we have begun with GPs to transform care for our patients."
Southern Health have confirmed that the trust will continue to employ Ms Percy in her new role, and she will continue to receive her current salary, which is listed in the trust's annual report as between £185,000 and £190,000. She will be based with the Fareham and Gosport GP Alliance.
Mr Smart said he had agreed it was "in the best interests of the trust, patients and staff" for Ms Percy to step down "on the basis that her position has become untenable because of ongoing personal media attention".
He said she would be "ideally suited" for her new role advising GPs.
He said: "Katrina has ensured that Southern Health is now working more closely with other health and care organisations in the region to provide more joined up care, so more people receive support at the right time and place.
"Katrina leaves the trust financially sound and well positioned to create a new form of multispecialty community provider in Hampshire and the Isle of Wight.
"I wish Katrina every success in her future endeavours, and thank her for her years of service."
Mr Smart added: "I am an advocate of clinicians leading NHS organisations, so I am delighted that Julie Dawes, who joined the trust in May this year as director of nursing and quality, will be stepping up in the interim as chief executive officer."
He said Ms Dawes would be supported "as and when required" by Matthew Patrick, chief executive of South London and Maudsley Foundation Trust, and by Jon Allen, a non-executive director at Southern Health and former director of nursing at Oxford Health Foundation Trust.
Updated: 1.30pm, 30 August to include information about Ms Percy's employer and salary in new role