Mental health providers told to carry out evidence based strategic staffing reviews
New guidance follows suspension of NICE safe staffing work in 2015
Document says professional judgement alone cannot be relied on to set staffing levels
Mental health trusts must carry out evidence based reviews of staffing levels to ensure patients are cared for safely, under new guidance from NHS Improvement.
The draft document, published yesterday, is one of seven safe staffing resources being developed by the regulator in response to recommendations made in the Mid Staffordshire inquiry.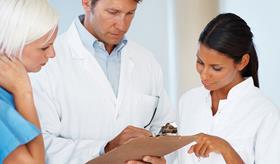 The document recommends an annual strategic staffing review by each provider, followed six months later by a comprehensive staffing report to the board. This should "confirm workforce plans are still appropriate and being achieved", the guidance said.
However, one member of the steering group which worked on the guidance said he was unsure the guidance went far enough.
John Baker, professor of mental health nursing at the Leeds University, said: "It's reassuring that the work of NICE that was stopped has been rekindled. Mental health has a diverse but unique workforce, which is under considerable strain. Although I am part of the working group, I remain unsure this work currently pushes the boundaries of safe, sustainable and productive staffing far enough.
"I would appeal to service users, carers and staff to let NHSI know what they think of this draft."
Examples of staff metrics the guidance recommends trusts collect included: sickness rates; turnover; vacancies; agency use; the staff survey; completion of training rates; and the new care hours per patient day measure.
Patient measures trusts could collect include: use of restraint; prone restraint; incidents of harm; ligature incidents; complaints; the duty of candour; cancelled one to one sessions; self-harm; and unexpected deaths.
For process related indicators trusts should consider: complaints; do not attend rates; waiting times; level of incident reporting; readmission rates; lengths of stay; delayed discharges; and medication errors.
The work, led by Ray Walker, director of nursing at Mersey Care Foundation Trust, has been produced following the decision by NHS England and the government to suspend work by the National Institute for Health and Care Excellence in 2015. NHSI will develop safe staffing guidance for seven healthcare settings.
The new document says: "Studies reveal that lower staffing levels in mental health services can affect staff morale, increase stress, decrease job satisfaction and increase concerns about personal safety."
It highlights a significant challenge that many mental health staff were approaching retirement, with 32 per cent of mental health nurses over 50 in 2013 and a vacancy rate in 2015 and 2016 of 13 per cent.
In line with other recently published staffing guidance, the document highlights the need for professional judgement in establishing staffing levels but said it must be cross-checked with data and evidence.
It says: "A structured professional judgement model is of limited use on its own as decisions may be subjective, lack evidence and be influenced by individual preferences. To counter this, you should have a process for challenging and peer-reviewing staffing decisions. You should also monitor the experience, confidence and competence of those involved in making staffing decisions."
It also emphasised the importance of continuity of care for patients, saying: "There is evidence of a link between the presence of regular (familiar) staff on mental health wards and mental health teams and lower rates of physical aggression and self-harm: more incidents occurred when regular staff were on leave.
"This reinforces how important the continuity of these relationships is, and mental health services should be designed with this in mind."
NHS Improvement chief nurse Ruth May said: "[The guidance has] been designed in partnership with academic institutions and experts, to support a multi-professional approach to safe staffing to ensure we get the right staff, in the right place at the right time.
"It is now up to NHS staff, patients, managers and the public to let us know what they think to help us refine this work to better serve the NHS."
The guidance is out for consultation until 28 April.
Latest safe staffing guidance unveiled
1

Currently reading

Latest safe staffing guidance unveiled

2