Healthtech company Locum's Nest has received a multimillion strategic funding that it will use to hit £1bn in financial savings for the NHS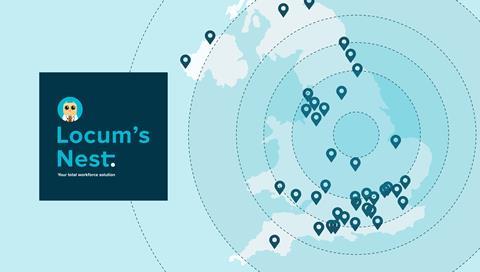 Locum's Nest, the workforce technology company listed in The Telegraph's "Top 5 ideas to save the NHS", has announced a multimillion raise for reinvestment into the NHS to help address the clinical workforce crisis. The healthtech start-up identified by the Financial Times as one of the fastest-growing companies in Europe in 2021 has already saved the NHS over £750m and will utilise the investment to support its growth across the NHS and improve its offering to NHS trusts, integrated care systems and primary care networks.
Sponsored by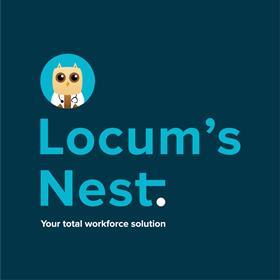 The variety of healthcare organisations utilising the platform has massively grown since 2016 and is now used by one in four NHS trusts in the country. Whereas doctors on the platform have grown from 20 in 2016 to greater than 50,000 to-date, meaning nearly one in two doctors working for the NHS are now using the platform. The company started by digitally connecting healthcare workers with vacant NHS shifts via intuitive mobile and web multiproduct platforms, and in the last year has added five additional workforce support tools including performance analytics, reporting, and compliant rostering. Locum's Nest suite of products ensures NHS trusts are better equipped to ensure safe staffing levels by filling shifts that would have otherwise remained vacant, reducing the burden on overstretched and underresourced rostered teams. For healthcare workers, the solution gives them control over their own work schedule, supporting them to find a better work/life balance too.
Why investing on the NHS workforce crisis is now more important than ever?
The NHS currently spends £47.6bn on workforce annually, with £6.2bn of this going on the temporary workforce. It is estimated that in 2020, £240m was spent on temporary workforce agency fees alone. With 9,000 WTE vacancies for doctors in the UK, and 53 per cent of these being covered by agencies, the issue continues to grow. Lack of workforce is one of the key drivers of the current backlog, with the 2022-23 Operational Planning Guidance instructing systems to invest in workforce, as well as accelerate plans to grow the substantive workforce. According to the Nuffield Trust, in the year to September 2021, 140,000 NHS staff – equivalent to 11 per cent – left active service, including 10 per cent of nurses and 5.5 per cent of consultants. The last NHS Staff Survey revealed that 34 per cent of staff felt constantly burnt out, jumping to 40.5 per cent of nurses. Despite increased funding for health and care services, there is yet to be a national government plan to address the workforce crisis. With the last NHS workforce strategy paper being released in 2003, a series of stop-gap measures have not been able to stem the issue.
With this strategic funding raise, Locum's Nest aims to hit £1bn in financial savings for the NHS and grow into 100 NHS trusts by 2023. The multimillion raise, with participation from existing investor AlbionVC, and new public sector technology veteran investors, including Oracle Europe founder Geoff Squire, former Salesforce EMEA chairman Steve Garnett, chairman Allen Swann and non-executive director Stephen Kelly, chairman of Tech Nation. Dr Ahmed Shahrabani, Locum's Nest co-founder commented: "We're very excited by the calibre of the people that invested in this round, particularly their level of expertise when it comes to scaling software solutions to become global leaders. That money is so needed by the NHS and can be redeployed in many more important places than paying recruitment agencies. It will ultimately help put the 'National' back in the NHS and bring our national healthcare system together rather than creating competition, which is the best we've been trying to push so much for the last couple of years."
AlbionVC managing partner Will Fraser-Allen shared: "The NHS is such a beneficial nationwide establishment, however, is suffering from a staffing disaster. Locum's Nest's workforce software, conceived by Ahmed Shahrabani and Nick Andreou, two docs working throughout the NHS, is proving to be a progressive and efficient answer to that disaster. The adoption charge by NHS trusts to this point speaks volumes concerning the efficacy and financial savings that the Locum's Nest mannequin brings. We're excited to be offering additional funding to assist Locum's Nest on this essential journey."