Chair of the Shape of Caring Review says his work was "not factored in" to Carter review
Lord Willis says Lord Carter's care hours metric is "too blunt a tool"
Department of Health accepts the metric is not used in other countries as was originally claimed
The Carter review's care hours metric for NHS hospitals is "too blunt a tool" and could be "meaningless" for workforce planning, according to the peer who led his own review of the nursing workforce for Health Education England.
Lord Willis told HSJ the care hours metric, proposed by Lord Carter last month, did not sufficiently take account into the skills of different parts of the hospital workforce.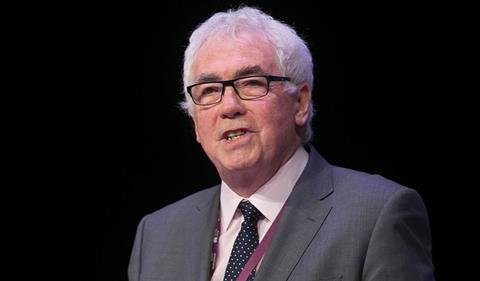 Lord Willis, who chaired the Shape of Caring Review on the nursing workforce last year as well as a commission on nurse training in 2012, said there was a "potential risk" that trusts could be tempted to employ more healthcare assistants to increase their average care hours, at the expense of registered nurses.
The Carter review recommended the care hours metric becomes the "principal measure of nursing and care support deployment" in the NHS from next month.
Lord Willis, who is continuing his work with HEE implementing his recommendations, said his work was "not even factored in" to the Carter review. But he added: "I thought Lord Carter's work was really quite an excellent report. I thought his analysis of where we could make significant savings bottom upwards was terrific.
"Where I found it hard to support him was that the metrics which he designed did not take into consideration the actual skills of the whole staff, not just registered workforce but also the support staff. At the moment it is very difficult to quantify the skills of the associate workforce. Unless you can do that you cannot then just have a simple metric.
"It is too blunt a tool to actually guarantee the sort of care that patients like I and many others would like to see. It does need to actually factor in the skills of that workforce otherwise it's meaningless."
While the Liberal Democrat peer accepted there was a "potential risk" of trusts employing more HCAs, he said this could be appropriate for some care settings. He added that it was important registered nurses were used appropriately.
He said: "Instead of looking at the metric we need to be looking at the outcomes for patients."
DH admits Carter review errors
The Department of Health has admitted to HSJ that Lord Carter's care hours metric is not used in other countries as was originally claimed in the final report.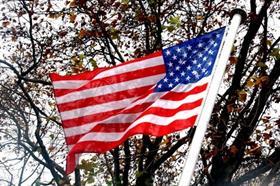 Hospitals in the countries cited – the USA, New Zealand and Australia – use a nursing hours per patient day tool to plan safe staffing and do not include HCAs in the calculations.
The DH also accepted the review's figure of 411,000 nurses being employed in the NHS was based on six-year-old data and included nurses employed by GPs and bank staff, meaning staff could have been counted twice.
Latest data from the Health and Social Care Information Centre said there were 322,000 full time equivalent nurses employed in hospital and community health services.
A DH spokesman said the "principles" of the care hours metric were based on tools used in other countries, saying "we stand by the validity of [the metric]".
He added: "While each country uses this metric slightly differently, it is not wrong that we reported this metric is being used.
"The difference is that we are future proofing our metric as we want to include similar processes for other staff groups at a later date. We are very clear that we do not want to lose the important role of a registered nurse, which is why we have broken it down by registered nurses and healthcare support workers."
The DH said the metric would allow nurses and HCA results to be broken down. "It is crucial to remember this is one metric to be used alongside other pieces of guidance to help ward sisters and hospital managers make professional decisions on staffing levels," the spokesman said.
The care hours metric is set to be implemented across the NHS from April and could replace monthly safe staffing data reported on the NHS Choices website.
Lord Willis criticises 'meaningless' Carter staffing metric
1

Currently reading

Lord Willis criticises 'meaningless' Carter staffing metric

2