NHS Improvement pauses new rules on employing agency staff
RCN says plans were "ill conceived" and delay is welcome
Jim Mackey says other planned changes announced in February will go ahead
NHS Improvement has delayed "until further notice" bringing in new rules to prevent trusts from using agency staff who are also employed by the NHS.
The rules, announced in February, were due to come into force tomorrow but NHSI chief executive Jim Mackey has written to NHS trust leaders today saying the policy will be delayed.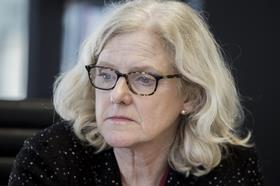 The Royal College of Nursing welcomed what it described as a "U-turn" and said the rules were "ill conceived" and would have driven nurses to work in the private sector.
The rules were part of efforts by the NHS to clamp down on NHS spending on agency and locum staff, and to try to force many staff already employed by the NHS to work on staff banks rather than for more lucrative agencies.
Staff banks typically pay 20 per cent less than agencies, according to the RCN.
New tax regulations that require NHS trusts to pay the tax and national insurances of off-payroll staff will come into effect as planned on 1 April.
In his letter, Mr Mackey said: "I can confirm that NHS Improvement is pausing until further notice the instruction that trusts should ensure that staff engaged through an agency are not substantively employed elsewhere in the NHS. To be clear, this new rule will not start from the 1 April and your normal processes can remain in place."
He said NHSI would review the timeline and preparations for the new rules promising to "engage with the system and staff as appropriate".
Other rules announced in February will go ahead as planned, including a new crackdown on medical locums, reducing the use of personal service companies and ensuring NHS chief executives sign off each shift costing more than £120 an hour.
In a statement Mr Mackey told HSJ: "Trusts have taken great strides on cutting back agency costs, saving over £700m this year alone. We know that the nursing workforce has contributed the lion's share of the savings made, and we are grateful for these efforts, on top of the excellent care and commitment they offer patients day in day out.
"We have listened and responded to the feedback from nurses about the latest agency rules on substantive staff. We're committed to getting it right for nurses and doctors alike and making sure the system and the way staff can work is fair and equal, which is why we're taking more time to work with the sector. We will continue with our focus on getting medical locums to match the success nurses have achieved in bringing costs down."
RCN chief executive Janet Davies said: "This was an ill conceived plan by NHS Improvement and today's U-turn will be welcomed by nursing staff across the country. It is right to withdraw it and we will be seeking urgent meetings before any further plans are drawn up.
"For many NHS nurses, the only way to ensure a decent level of income is to undertake additional work through an agency. They would not have to do this if NHS pay had kept pace with inflation in recent years.
"The voice of RCN members forced NHS Improvement to recognise the instructions were unfair, punitive and damaging to high-quality patient care."