Ministers will seek to "clarify" whether regulators facilitated roles for former board members at Liverpool Community Health Trust
Letters seen by HSJ suggest TDA arranged a new job for former chief executive Bernie Cuthel
MP questions whether NHS Improvement chief executive is "conflicted" due to previous role at SHA that failed to identify LCH's failings
Ministers have said they will tackle the "revolving door culture" in NHS management in some areas – and seek to "clarify" whether regulators facilitated roles for former board members at a scandal hit trust.
Letters seen by HSJ suggest the NHS Trust Development Authority, now part of NHS Improvement, "arranged" a secondment for former Liverpool Community Health Trust chief executive Bernie Cuthel at another provider, without informing its board about serious shortcomings at her organisation.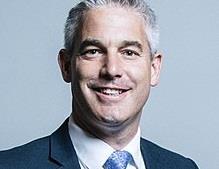 West Lancashire MP Rosie Cooper has also raised concerns about LCH's former finance director being given a senior managerial role in NHS England's vanguard programme.
Responding to a wide ranging review on care and governance failings at LCH between 2010 and 2014, health minister Stephen Barclay told Parliament this afternoon: "I will ask NHS Improvement and NHS England to clarify what knowledge they had prior to the management and board members leaving the trust, and whether roles were then facilitated for any of these individuals at other NHS organisations."
He said Ms Cuthel and former chair Frances Molloy "must take a significant share of the responsibility" for failings at the trust. He added: "I have asked the department for advice on what disciplinary action could be taken against individuals in relation to the findings of this report.
"Clearly due process needs to be followed but it is important we address a revolving door culture that has existed in parts of the NHS where individuals move to other NHS bodies, often facilitated by those who are tasked with regulating them."
He also said the Department of Health and Social Care would "review the effectiveness of sanctions where records go missing in a trust, or where records appear to have been destroyed".
In a parliamentary debate in 2016, Ms Cooper said Michelle Porteous – the trust's former HR director whose department was heavily criticised in the review – had been "seen to spend her last days at the shredding machine".
The report, by Bill Kirkup and commissioned by Jim Mackey when he was NHSI chief executive, was also critical of regulators' failure to identify problems at the trust for four years.
Ms Cooper told HSJ: "I'm shocked at how far up the managerial and executive tree the complacency existed, and that so many people who were either involved at the trust or at the regulators overseeing it at the time are still there and in top positions.
"I'm worried that Ian Dalton [NHSI's current chief executive] will be conflicted when it comes to NHS Improvement taking action, because for some of this period he led one of the regulators that missed it. I think he should explain what his involvement was."
Mr Dalton was chief executive of the North of England strategic health authority, which was criticised in the review, from October 2011 to September 2012.
He has not yet responded to Ms Cooper's comment, but said in a statement today: "We are grateful to Bill Kirkup for this report which highlights significant failings in patient care.
"The report has important lessons for our organisation and the whole of the NHS. We will carefully consider its findings and take appropriate action. We expect to respond fully to the review's findings by late March."