UCAS data shows number of students on a nursing degree is down 8 per cent in 2016
The number of placed students and those waiting to hear is lower than the total accepted on to courses last year
Students studying medicine in England up 1 per cent
The government's plan to expand the number of nurse training places by scrapping the NHS bursary appears to have failed, the latest data suggests.
UCAS told HSJ today the number of students offered a firm place at university to study nursing in England was 8 per cent down compared to the same point last year with 6,000 students still waiting to hear if they have been successful.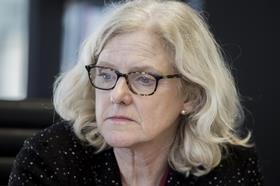 In total, 16,100 students were accepted on a nursing degree in England on the first day of clearing, down from 17,460 last year.
If all 6,000 students waiting to hear from universities are offered a place that would mean a total of 22,100, which would be fewer nursing students than the 22,630 who joined nursing courses in 2016.
Universities were expected to make more offers in the coming days but the data does not show any significant expansion of places by universities, suggesting many had avoided expanding courses without new investment in clinical placements – a key part of a nursing degree.
Last year ministers said Health Education England would maintain a minimum number of placements with universities "free to create additional places on top of these in partnership with their local trusts."
Last week the government confirmed it would fund additional clinical placements and HEE has now made £2m available for an additional 1,500 placements for courses starting this year. However, the Council of Deans of Health warned the uptake will be variable due to the short notice.
In theory, universities could use this money to offer extra places to the more than 14,000 applicants who were initially unsuccessful. Compared with last year, the numbers of potential students in this category was also 40 per cent fewer than the 22,850 in 2016 – the majority were not offered a place by universities last year.
Katerina Kolyva, executive director of the council, said: "Although we have not seen an expansion in places this year, we welcome the recent commitment from government to fund additional clinical placements over the next three years. Universities are ready to work with government to deliver an increase in the number of students being educated. However, it is only with the right targeted support and strategic workforce planning that we can reasonably expect to see growth in future years."
George Osborne announced plans to scrap the NHS bursary in 2015 and switch to student loans as part of reforms to lift what he described as an artificial cap on student numbers. The change has been blamed for a 23 per cent drop in the number of applicants this year. Ministers have said they want to see an extra 10,000 nursing, midwifery and allied health professional training places created by 2020.
Janet Davies, chief executive of the Royal College of Nursing, said: "There are simply not enough nurses being trained to plug the 40,000 vacancies in England left by years of poor workforce planning; the situation is unsustainable.
"The government has promised 10,000 more healthcare professionals in the next five years, but we need transparency over how it intends to monitor its progress. We are calling on the government to publish the actual number of nursing students starting this autumn by the end of this year."
She added: "Even with the possibility of further students being placed in the coming weeks, these low numbers are filling a leaking bucket. More people are leaving the profession than joining it.
"You don't have to look far for the reasons why. The longstanding pay cap is driving people away from nursing, and understaffing heaps pressure on those who are left. Most worryingly, we don't have enough nurses to guarantee patient safety."
UCAS data also shows the number of students planning to study medicine and dentistry in the UK has increased by 2 per cent from 7,680 last year to 7,840 in 2017. In England the figure has increased 1 per cent from 5,510 to 5,540.
The number of EU applicants to study medicine and dentistry increased by 11 per cent to 260 students.
A Department of Health spokeswoman said: "As always, these figures show there still is strong demand for nursing and midwifery courses — with over 16,500 students placed so far and more to come via clearing over the next two weeks.
"This is why just last week we responded to calls from the higher education sector and committed to funding an extra 10,000 training places by 2020 — meaning more talented students can fulfil their potential as our future NHS nurses and midwives."
NHS bursary reform fails to increase student nurses
1

Currently reading

NHS bursary reform fails to increase student nurses

2