NHS Employers says "variations" will occur between pay calculator predictions and actual salary
Rotas including consecutive weekends were an error and have been changed
Concerns raised that the rotas will lead to "jetlagged" junior doctors
NHS Employers has accepted its pay calculator for junior doctors may not accurately predict what all trainees will be paid under their new contract.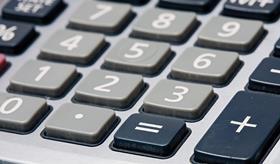 Responding to HSJ enquiries after concerns emerged over sample rotas and a new pay calculator released last week, NHS Employers said there would be "variations" between the pay predictions using the calculator and the actual salary some doctors will receive when the new contract is phased in from August.
It also apologised after errors in the sample rotas suggested some doctors would be working consecutive weekends – something health secretary Jeremy Hunt had told Parliament would not happen.
NHS Employers said consecutive weekends could be included on rotas but only with the agreement of doctors. It said it accepted that the rotas published last week "may have been misleading for some doctors" and it has changed them to remove consecutive weekends.
A statement from NHS Employers said the rotas were only intended as examples rather than how the actual rotas will look like under the new contract.
It said: "All the rotas used for the pay calculator originated from real examples used in the NHS."
It added that "variations will occur between the salary predicted by the pay calculator and the actual salary that will be received when a doctor transitions into the new contract arrangements".
There has been continual uncertainty over junior doctors' pay during the contract dispute. Last year the British Medical Association also released a pay calculator that failed to accurately reflect proposals. The Department of Health has not made clear what the average reduction in pay for 25 per cent of doctors would be without pay protection. This will end in 2019 and will not apply to new doctors.
Some of the sample rotas also included doctors finishing work after a nightshift at 10am before being back at work the following day at 9am.
While NHS Employers said this complied with both the contract and working time regulations on rest requirements, consultant in paediatric sleep medicine Michael Farquhar raised concerns. He said: "These ill considered proposals run a real risk of creating increasingly jetlagged doctors, more likely to make mistakes while carrying out tasks which often require high levels of attention, judgement and response time, all negatively affected by poor sleep quality.
"Patient safety will almost inevitably be put at further risk."
NHS Employers said the new contract was not meant to spread existing staff across seven days but would "future proof" the NHS for when the junior doctor workforce increased.
It said: "Doctors in training already provide a significant level of service across all hours of the day and it is likely that the additional service which will be required of them will be comparatively smaller than that required from other staff.
"Nevertheless, as the workforce grows, increased numbers will enable supplementary deployment. It is reaffirmed that the contract makes no requirement for trainees to work additional weekends and it is not designed to dilute the numbers of staff working over Monday to Friday.
"The contract is designed to future proof the NHS for the next decade so that the costs of deploying additionally employed staff are not prohibitive to achieving the agreed NHS clinical standards of safe and reliable care every day of the week."
On Tuesday, the BMA announced three 48 hour strikes as well as a bid to overturn the contract imposition through a judicial review.
A BMA spokeswoman said: "We have some concerns about how the sample rotas were arrived at and why it isn't possible for a junior doctor to enter their own. This means they may not be able to match their own working patterns with the samples.
"The other issue is that junior doctors will be interested in how their pay will change throughout the whole of their training career, not just the first year of the new contract. That's quite important, particularly if you want to take time out of training.
"It's also been flagged that there is a drop-off in pay for some after pay protection ends."
The DH said it was up to local hospitals to decide how much cover they needed at weekends but the new contract will make it easier to roster staff across seven days.
NHS Employers admits junior doctor pay calculator may be inaccurate
1

Currently reading

NHS Employers admits junior doctor pay calculator may be inaccurate

2