NHS Improvement directors issue statement following Jim Mackey's comments in HSJ interview
Individual trusts responsible for judgements on staffing levels "within the funds available"
Statement shows intention to use non-registered workforce to support nurses on wards
NHS Improvement directors have sought to clarify the regulator's position on staffing levels and emphasised trusts needing to make "appropriate judgements" on staffing "within the funds available".
A statement from nursing director Ruth May and medical director Kathy McLean also said NHS Improvement would accelerate work on using non-registered staff to "assist registered nurses."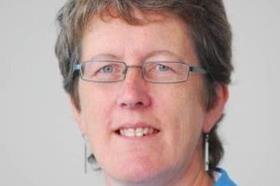 This could prove controversial as recent research in the NHS has shown a higher proportion of healthcare assistants on wards is associated with an increase in patient mortality.
A letter, signed by Jim Mackey, Ruth May and Kathy McLean has also been sent to nursing directors, medical directors and Royal Colleges to try and address concerns.
This follows strong criticism of comments made by NHS Improvement chief executive Jim Mackey to HSJ this week. He suggested 30-40 NHS trusts may have over-recruited nursing staff and some medical college standards were "aspirations".
He also said there was no evidence to support trusts going beyond the 1:8 nurse-to-patient ratio and the regulator would expect this to be "reined back". The 1:8 nurse to patient ratio was included in NICE guidance for acute inpatient wards as a reference for trusts to consider, because research evidence showed it was the point at which harm started to occur.
Colleges and safe staffing experts said they were "shocked" at Mr Mackey's comments.
Ms May and Ms McLean told HSJ: "An approach to deciding staffing levels based on patients' needs, acuity and risks, which is monitored from 'ward to board', will enable NHS provider boards to make appropriate judgements about delivering safe, sustainable and productive staffing.
"The Care Quality Commission supports this triangulated approach to staffing decisions, rather than making judgements based solely on numbers or ratios of staff to patients."
Linking staffing to affordability, they added: "We are absolutely clear that there is a need to manage staffing in this way, one aim of which is to manage within the funds available. Putting patients first remains our collective and individual responsibility and is central to the delivery of high quality care that is safe, effective, caring and responsive."
Referring to a refresh of national guidance on staffing last week, they said: "There is a need to manage staffing within our triple aim which includes managing within the funds available. Using care hours per patient day, combined with outcome measures for patients, workforce data and financial indicators, trusts will get a rounded view of staffing so that their decisions achieve the best possible, safe and effective care for patients.
"We will progress our work on the non-registered workforce as fast as possible so that we can have appropriately trained staff to assist registered nurses, and across our seven work streams we will ensure that we have truly multi-professional teams providing safe and effective care for patients."