NHS Improvement confirmed this afternoon that its chief executive Jim Mackey will stand down from his role this autumn as originally planned, with preparations underway to begin the search for his successor.
The regulator also announced that its chair, Ed Smith, will be retiring a year early "to allow a new chair to be appointed in time to lead the search for a successor chief executive".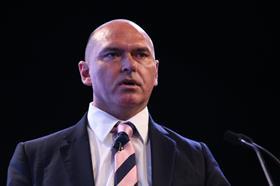 In a letter sent to NHS Improvement staff today, Ed Smith said: "I have decided to retire from my NHSI role ahead of my formal end date. My decision is based on the knowledge that Jim Mackey's [two year] secondment with NHSI will end in October and I feel strongly that it is best for the organisation – and for the wider NHS – if a new chair is in place to start the search for his successor."
Mr Smith's retirement is unexpected as his three appointment term does not expire until July 2018. No departure date has yet been set as he has agreed to stay on until his replacement has been found.
Mr Mackey did not discuss his own departure, but said: "[Mr Smith's] strong values drive everything he does and that is apparent in this decision."
Gill Morgan, chair of NHS Providers, said: "A key priority must be to complete the important process of cultural change on which NHS Improvement has embarked to ensure the entire organisation lives the values and behaviours that Ed Smith and Jim Mackey have modelled."
In his capacity as chair of Monitor and of the NHS Trust Development Authority, Mr Smith was appointed in July 2015 to oversee the creation of NHS Improvement, which was officially launched on 1 April 2016. He was previously a non-executive director at NHS England from November 2011.
The Department of Health will manage the process for finding a successor Mr Smith. No announcement has been made on the timeline for doing so.