Employer pension contributions will rise from 1 April to cover cost of new levy
Department of Health considers the pension scheme a frontline operational service
NHS Business Services Authority will receive £35m
NHS employers will have to increase their contributions to the NHS pension scheme from next month after the Department of Health confirmed plans to shift the costs to employers.
From next month, every employer of staff included in the NHS pension scheme – including NHS trusts, GP practices, voluntary providers and private sector companies – will pay an additional 0.08 per cent for each member of staff. Individual employees will not be affected.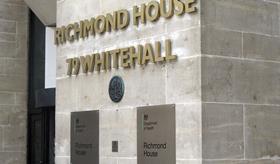 This will increase pension contributions per staff member from 14.3 per cent of pay to 14.38 per cent from 1 April and will provide NHS Business Services Authority with a levy worth £35m which it will use to cover the cost of the scheme which was previously funded by grant from the Department of Health.
In April 2015, employer contributions rose to 14.3 per cent after a 2012 valuation.
Danny Mortimer, chief executive of NHS Employers, said: "Employers are concerned and disappointed about the introduction of the scheme administration levy at a time of extraordinary financial pressure on the health service.
"In addition to this levy, they have to address the apprenticeship levy, the immigration skills charge, and the removal of tax and national insurance advantages for certain benefits through salary sacrifice."
The DH published its response to a consultation on the changes today, which said the majority of respondents had "strongly expressed views" that while it was acceptable to charge employers for the cost of the scheme the levy "represents a shift of costs within the same financial system which should be accompanied by a corresponding transfer of the funding into NHS budgets".
The DH said it would add the cost of the levy to the next round of NHS tariff contract discussions. NHS England has already included the cost in the 2017-18 GP contract uplift.
The DH said: "The department considers that the rationale for the levy remains valid. Administration of the pension scheme is a frontline operational activity, for the benefit of NHS employers and their staff. As such it is reasonable that the NHS meets the cost of this."
Alongside the introduction of the levy, the NHS Business Services Authority will introduce a new digital service and modernise its offer to the 9,000 employers who contribute to the NHS pension scheme, which currently has 1.5 million members.
Regulations to bring in the new levy and increase employer contributions will be laid before Parliament this month.