National clinical excellence awards worth more than £300m paid out in the last two years
Value dropped by £10m in 2016-17 with 160 fewer consultants receiving an award
More than half the consultant population in England and Wales receive a local or national award
NHS consultants received more than £300m in national clinical excellence award payments over the last two financial years.
Data obtained by HSJ shows the amount paid to senior doctors on top of their NHS salaries was £157m in 2015-16 and £147m in 2016-17.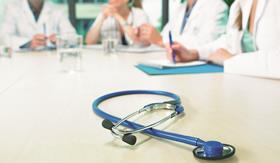 The awards were paid to 2,948 consultants in England and Wales during 2015-16. The number receiving the awards dropped to 2,779 consultants receiving an award up to March 2017.
The value of individual national awards in England and Wales for 2016-17 was £35,832 for "bronze", £47,110 for "silver", £58,888 for "gold" and £76,554 for "platinum".
Local awards, run by individual NHS employers, vary across nine pay points from £2,986 to £35,832. Clinical excellence awards are added to consultant pay and are pensionable.
The scheme is designed to reward senior clinicians who contribute to improving safety and delivery of NHS services.
The latest annual report from the Advisory Committee on Clinical Excellence Awards, published in November, said more than 25,300 consultants in England and Wales received a local or national excellence award – equivalent to 54 per cent of the consultant population.
HSJ understands the future of the awards is part of ongoing negotiations between NHS Employers and the British Medical Association over a new consultant contract.
In 2012, the Review Body on Doctors' and Dentists' Remuneration recommended changes to the scheme to link awards better to annual performance and appraisal. The Department of Health has said it wants to see the awards become time limited.
In its March report on pay, the DDRB said: "The future constitution of the local award schemes in England and Northern Ireland forms part of the consultant contract negotiations. Local clinical excellence awards have been seen by some as subjective…
"The BMA had expressed concerns over contractual performance pay, and at the time of writing was going to court to get clarification over the status of the awards."
Women and consultants from a minority background are underrepresented in the awards. However, analysis by the advisory committee said both women and black, Asian and minority ethnic candidates were less likely to apply but when they do their success rate is equal to male, white candidates at around 26 per cent.
The DDRB report said: "The values of the consultant awards have mirrored basic pay increases in recent years, influenced by the overall public sector pay policy. We believe that the value of the awards should continue to increase in line with our main pay recommendation for consultants.
"We continue to believe that such awards should be based on performance, as set out in our 2012 report on this topic. Applications for awards from BAME and female candidates should be encouraged. As we note above, in addition to actually being held, appraisals need to be of good quality and assess performance fairly."