Fifty-four approvals of very senior management band salaries above the prime minister's £142,500 wage, while five were rejected
Appointments paying more than this salary must be approved by the Treasury
NHS Improvement chair approached "large corporates" to ask senior managers to take on NHS non-executive jobs
One "retire and return" case considered in nine months
The vast majority of requests to pay managers more than the prime minister's salary over the past year were approved, HSJ can reveal.
Documents released by NHS Improvement under the Freedom of Information Act show that of 59 known requests to pay a manager more than £142,500 in 2016-17, only five were rejected.
In June 2015, Jeremy Hunt wrote to all trusts setting out new rules about the appointment of new senior staff being paid more than £142,500, saying appointments must be approved by the Treasury. Fifteen trusts made such requests in the first six months of the policy.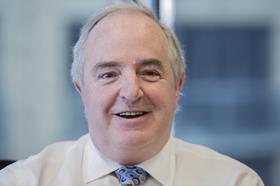 HSJ obtained the last three quarterly reports of the regulator's provider leadership committee, which signs off recruitment and redundancy decisions for NHS trusts.
Managers in Partnership, the union representing NHS managers, said the latest figures were an indication that it was time to retire the policy.
MiP chief executive Jon Restell said: "The figures for salaries above £142,500 strongly suggest that the use of the prime minister's salary as a benchmark has run its course. The burning priority must be recruiting and retaining board level people, especially in the most challenged providers.
"While we need a consistent and open senior pay framework, the NHS needs to be quicker to make offers, and it must bite the bullet and pay competitive salaries. The current approach smacks too much of political massaging. NHS Improvement and the Department of Health should be much more positive and upfront. It would help to attract candidates to these demanding jobs."
The DH also brought in rules on reappointing staff who had left and cashed in their pension to a senior role. The committee considered one of these cases last year, the papers reveal.
Private sector managers targeted for NHS roles
The provider leadership committee documents refer to NHS Improvement chair Ed Smith approaching "large corporates" to try to persuade senior managers to take on NHS non-executive roles.
The papers, from quarter two of 2016-17, said several companies are "actively engaging in the programme". NHSI would not disclose to HSJ which companies these were.
A recent example is Erik Nordkamp, UK managing director of Pfizer who was appointed to a non-executive role at King's College Hospital Foundation Trust – but it is not known if this was because of Mr Smith's efforts.
HSJ reported last summer that NHSI was courting more than a dozen FTSE 100 companies to source new non-executive directors to sit on trust boards.
The provider leadership committee is chaired by Caroline Thomson, an NHSI non-executive director, and includes non-executives Sarah Harkness and Laura Carstensen. NHSI deputy chief executive Bob Alexander is also on the committee, alongside London director Steve Russell.
Downloads
PDF, Size 3.6 mb

PDF, Size 0.79 mb

PDF, Size 3.52 mb