NMC consults on training all nursing undergraduates in prescribing
Chief executive: "We are reflecting public and patient expectation"
Medicines prescribing is a common cause of complaint against nurses
Nurses could be able to prescribe medication "much sooner" in their careers than they can currently under plans being consulted on by the Nursing and Midwifery Council.
Jackie Smith, the chief executive of the NMC, told HSJ that nurses should in future learn the theory behind prescribing before they graduate, in order to be "prescriber ready" when they begin work.
Currently, newly qualified nurses have to wait two years before they can train to get prescriber status. The changes proposed by the NMC would enable nurses to begin postgraduate training for prescriber status earlier in their careers. Around 70,000 nurses on the NMC register have this status already.
The NMC's plans are part of a wider consultation on its standards for training nurses, which is due to end later this month.
In an interview with HSJ, Ms Smith said the NMC's plans would require all students to know the theory behind medication prescribing before they graduated.
She said: "We wouldn't be suggesting this if we thought it would create a risk to patients… We are not saying on day one nurses will be able to prescribe. What we are saying is we want to include the theory elements of prescribing so that after registration a nurse can get the training required for prescriber status much sooner.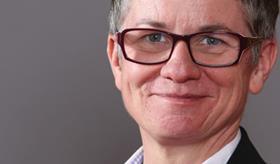 "Patients already believe nurses can prescribe anyway and they don't want to wait to see a doctor to get a standard prescription. We are reflecting public and patient expectation, we are reflecting the demand that this is where nursing needs to be."
Ms Smith said it remained to be seen what would be removed from the current three year nursing degree to make way for the prescribing theory element.
In its 2016-17 annual report on fitness to practise, the NMC said there were 126 allegations against nurses related to prescribing or medication management between January and March this year.
This was the second highest category after patient care which had 136 allegations made.
As part of its consultation, the NMC has also outlined plans to abandon its medicine management standards in favour of directing staff to other bodies such as the National Institute for Health and Care Excellence, which have more current and up to date information.
Ms Smith urged members of the profession, the wider health service and the public to have their say on the consultation.
Other proposals include changing the standards nurses need to meet and reforms to the education framework for universities involved in training nurses.
Asked why the NMC was updating its standards, Ms Smith said: "Nursing and the role of the registered nurse continuously evolves and what is required of registered nurses continues to increase in terms of expectation."
She said it was necessary that nurses had the skills they would need in the future and that the focus was on physical and mental health as well as areas of practice outside the acute hospital setting.
She urged nurses, other professionals and the public and patients to give their views before the consultation ends on 12 September.
The proposals are detailed in full on the NMC website.
Source Date
September 2017