HFMA says reports of senior managers feeling bullied into reporting unachievable numbers are "disturbing"
But the body does not believe there is a "systematic" problem.
HFMA president's comments follow warnings from CIPFA
A second body representing NHS finance staff has described reports of senior managers feeling bullied into reporting unachievable numbers as "disturbing", but does not believe there is a "systematic" problem.
Earlier this week, the Chartered Institute of Public Finance and Accountancy, a professional body for public sector accountants, voiced concerns that experienced NHS managers are having their professional ethics compromised, and that underlying financial performance is being misrepresented.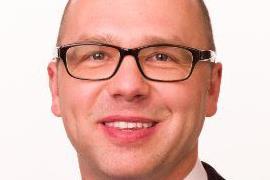 It warned of finance directors "feeling bullied by regulators" to agree financial plans and publicly report numbers they do not believe are achievable. This came after HSJ revealed details from leaked papers suggesting Basildon and Thurrock University Hospitals Foundation Trust was put under "considerable pressure" by NHS Improvement to agree its deficit target for 2017-18.
The documents said the trust's former finance director, Rick Tazzini, was not prepared to agree the control total due to fears over patient safety, but the board went against his advice and accepted it.
In a blog published in response to these warnings, Mark Orchard, president of the Healthcare Financial Management Association, said: "The recent warnings that senior NHS finance professionals are being bullied into reporting unachievable numbers are disturbing…
"The HFMA has picked up individual comments from directors of finance and chief finance officers about expectations on delivering financial results. And there is no doubt there is considerable unprecedented pressure on valuable NHS resources."
Mr Orchard, who is also finance director at Poole Hospital FT, said most senior finance professionals will be under "unrelenting pressure to confirm deliverability at every stage", and the "balance of support and challenge will feel very different depending on local context".
But he added: "The HFMA does not believe that there is systematic bullying in the NHS from regulators. But if bullying does exist – even in isolated cases – it needs to be called out…
"We support our colleagues at CIPFA in underlining the importance of financial reporting that reflects the real financial position and the challenges facing NHS bodies."
HSJ asked the HFMA if its members had requested that it intervenes on these issues or raise concerns with regulators, and whether it had done so. It was also asked if concerns had increased.
The association declined to comment on this, but said it was preparing to publish an attitudes survey in the autumn that may shed more light on the issue.
As part of the government's efforts to reduce the NHS provider sector deficit, trusts are given strict financial targets, known as control totals, which must be met for them to qualify for their share of sustainability and transformation funding.
These targets require average savings of more than 4 per cent, and in some cases up to 10 per cent, despite Lord Carter saying 2 per cent is a realistic target.
HSJ asked several current and former finance directors about the ethics and bullying issue and there were varying levels of concern.
Sally Gainsbury, senior policy analyst at the Nuffield Trust, which recently published a report that revealed underlying deficit in the provider sector, said: "The last time hospitals faced a severe deficit problem a finance director ended up being jailed for fraud, not for his own direct gain but because he was found to have falsified land valuations in order to artificially report a surplus for his trust, rather than a deficit.
"That pressure was without the carrot of a £1.8bn sustainability and transformation fund, which we have today, nor the stick of an underlying £3.7bn deficit. We have to ask ourselves, how long will it be before we see another NHS finance professional being pushed to such an extreme?"
Philip Neal, a former finance director of Mid Essex Health Trust, was jailed for forgery in 2008 after using "creative accounting" to remove a huge budget deficit.
Source Date
12 October 2017