Ian Cumming says Health Education England is responsible for supplying future consultant workforce
The drive to provide 24/7 care has created gaps in rotas that should be filled by non-training staff
NHS trusts and universities will need to fund expansion of nurse training posts in 2018
Providing enough junior doctors to staff hospital rotas seven days a week is not the primary role of Health Education England, its chief executive has told HSJ.
Professor Ian Cumming said the shortage of junior doctors on some hospital rotas was a "service delivery issue" involving a lack of non-training doctors, while HEE's role is ensuring there are enough trainee doctors to provide the future consultant and GP workforce without creating oversupply.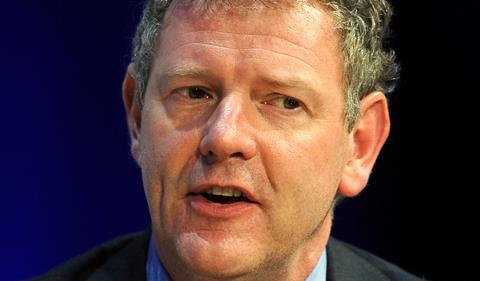 He also warned it would be up to trusts and universities to fund any expansion of nurse training places in 2018. "[HEE hasn't] got any more money. We are continuing to fund the number of placements that we fund at the moment," he said.
Royal colleges and trusts have raised concerns in recent years over increasing rota gaps due to shortages of available junior doctors.
Professor Cumming said: "We have to be careful about what we mean by junior doctors, because people on rotas who tend to get called junior doctors are not all the responsibility of HEE. HEE's job is to produce the future consultant and GP workforce predominantly.
"Whilst people are in training to become a consultant or GP they are also giving a huge amount of service commitment, but they are not the only people. There is a significant number of staff grade doctors who are filling rotas who tend to get called junior doctors.
"The challenge is what happens when the demand for consultants means you need fewer people in training than are actually needed to deliver a service 24 hours a day, seven days a week. That isn't a training issue, it is a service delivery issue."
He said a good example was in paediatrics, where HEE believes it has the right number of trainees but more trust grade, non-training staff and advanced nurse practitioners were needed to staff rotas.
The National Audit Office criticised HEE earlier this year for not comprehensively modelling the supply of junior doctors but accepted it is "difficult to meet the current demand for junior doctors without creating an oversupply of senior doctors in some specialties in the future."
Since the government's announcement to end the cap on nurse training places by switching from bursaries to student loans, Professor Cumming said he was aware of universities planning up to a 25 per cent increase in adult nurse training places, while another was looking to double the number of physiotherapist places.
However, he warned HEE had a "flat cash" level to fund placements within the NHS – with this money used to incentivise and support vulnerable courses and regions that struggle to attract students.
He said HEE would allow a "year of stability for 2017-18" but decisions will be made by June 2017 for 2018-19, adding: "I know some universities are already planning expansions next year, but for the expansions they are planning the funding for placements won't be coming from us.
"It will either be a deal with the NHS or using money from another source."
He said he did not expect a fall in student numbers. "I would be surprised if we see a reduction, I just don't think that will happen. I would expect to see a moderate increase in 2018 in the overall number of places compared to what we were able to afford to commission in years gone by.
"I don't think it will be a huge jump in that one year, I think universities will want to see what the response of students is to the market," he added.
Professor Cumming also defended the new nurse associate role, saying by the time the first cohort qualify in 2019 the demand and supply of nurses to the NHS would be "in equilibrium" so associates would not be substitutes for qualified nurses.
He said developing the role was never about substituting for degree level, registered nurses. He said: "We have an awful lot of very competent, very skilled healthcare support workers who for whatever reason didn't have the opportunity or right grades to go to university and get a degree but they have got absolutely the right values, the right behaviours and commitment to the NHS. We want to give them the opportunity to progress in their career to nursing associate or through to degree level nurse while working for the NHS."
He said it was not for HEE to determine the skill mix on individual wards but when asked what the safeguard was against trusts using associates instead of nurses, he said: "The CQC. It is the board's responsibility but we have a quality regulator whose role is to ensure minimum standards are not compromised."