Ban on "off-framework" staff providers extended to all agency procurement, including doctors
Some agencies have refused to support the rules, regulators say
Trusts in the South West currently unable to operate within the capped rates
The ban on NHS trusts using "off-framework" staffing agencies will be extended to doctors from April.
Since October, providers have been barred from using nursing agencies not on approved framework agreements, unless they obtain specific approval.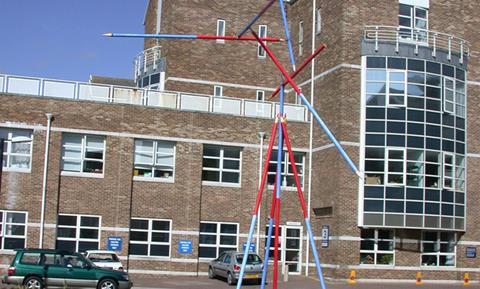 A letter to trusts from Monitor and the NHS Trust Development Agency, seen by HSJ, says the rules will be extended to all agency procurement, including doctors and other staff, from April.
To secure a place on a framework, agencies must agree to greater transparency and cost controls.
Price caps on hourly rates have already been mandated for nurses and doctors, and will be made tougher on 1 February.
The letter from the regulators, which are soon to be merged into NHS Improvement, says: "Many trusts have told us of certain agencies refusing to support the agency rules, reinforced by the fact that maximum rates on some existing frameworks exceed the price caps…
"Framework suppliers will have to renegotiate with agencies or retender to ensure that all their prices are at or below the rates set by NHS Improvement. This process will take several months to conclude (beyond 1 April). In the meantime, all approved framework owners must strongly support the price caps…
"Agencies will bid to be on-framework on the basis of their agency fee, which will then be fixed, and in compliance with our terms."
The regulators are still in the process of drawing up a list of approved frameworks for procuring agency doctors and other staff.
Some areas have struggled to stick to the new rules, particularly in the South West, where two-thirds of nursing agencies are not on an approved framework.
A consortium set up by 14 providers in the region has been trying to gain approval for an interim agreement, but talks have so far been unsuccessful.
This has forced trusts to make regular applications to regulators to breach the rules. In its January board papers, Royal Cornwall Hospitals Trust reported its agency expenditure remains "exceptionally high" and that "the South West consortium has reported that none of the South West trusts are in a position to operate within the capped rates".
Dorset County Hospital Foundation Trust has asked Monitor to permit the ongoing use of two of the largest off-framework providers, Everycare Wessex and Essential Nursing. This remains under review, its board papers said.
The "mid-term objective" is to implement a fully compliant solution using an approved framework, the papers added.
Earlier this week, MPs were told that spending on bank and agency staff is expected to be more than £4bn this year, up from £3.3bn in 2014-15.