Sian Bates to become chair of Hounslow and Richmond Community Healthcare Trust
She will remain in her post at Kingston Hospital FT
Latest in series of shared appointments, especially in London
A pair of London trusts have announced they will be sharing a chair, in the latest in a string of joint leadership moves across NHS trusts.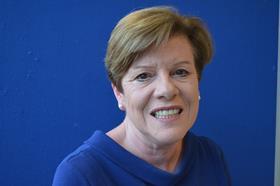 Sian Bates, who is currently chair of Kingston Hospital Foundation Trust, has been appointed to the same role at Hounslow and Richmond Community Healthcare Trust.
The providers confirmed yesterday that she will take up her new role from 1 February while remaining in her current position at Kingston Hospital FT.
Her tenure for the new role ends on 31 August 2021.
Ms Bates said: "I very much look forward to working with colleagues across Kingston, Richmond and Hounslow to make the greatest contribution to improving health.
"Both boards are focused on patient care and integration of services, recognising the opportunity to move the transformation agenda on at pace and enable closer teamwork between the two providers to help the population we serve."
Outgoing Hounslow and Richmond chair Stephen Swords, who had been in the post since January 2010, announced his retirement early last year before formally stepping down on 31 December.
Ms Bates' appointment marks the third such shared leadership move across London within the past 12 months. In February 2019, Sir Hugh Taylor, chair of Guy's and St Thomas' FT, was appointed interim chair of King's College Hospital FT — an unprecedented move for two trusts of their size.
In September 2019, Gillian Norton became the new chair of Epsom and St Helier University Hospitals Trust while staying on in the same role at St George's University Hospitals FT.
Sir David Sloman, regional director of the NHS in London, said he "looked forward" to working with Ms Bates in her new role.
He added: "Sian brings valued experience [in] improving services across the health and care system for the benefit of Londoners."
Ms Bates was previously chair of NHS South West London, from 2011 to 2013, and, before that, chair of Richmond and Twickenham Primary Care Trust from 2001.