NHS staff could receive pay increases beyond 1 per cent next year after the government said it is ready to show "flexibility" in the 2018-19 public sector pay round.
The government announced on Tuesday that police and prison officers would receive pay rises over 1 per cent in 2017-18, with other sectors likely to follow next year.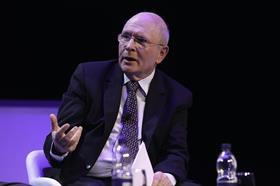 Sky News reported that a Downing Street spokesman confirmed the introduction of "flexibility" in pay settlements meant the cap, introduced seven years ago, has been lifted.
Next year's pay settlements for the NHS have yet to be decided.
Niall Dickson, chief executive of the NHS Confederation, said the organisation agreed with the policy ending – but warned expecting NHS trusts to pick up the costs would be the "worst thing" for the government to do.
"It's vital the government commits to meeting the costs of doing so with additional NHS funding," he said.
He added: "The health and care workforce is one of the biggest issues facing the NHS, and indeed the country.
"In some places, we simply cannot recruit the staff we need and this is beginning to have a real impact on patient safety.
"It is clear the ability to restrain pay without impacting on recruitment or retention is now over."
Mr Dickson said pay rises were "key" but added more funding would be needed to help the NHS manage rising demand.
The BBC reported that a Number 10 spokesman told reporters prison officers will get an average 1.7 per cent pay rise in 2017-18, while police officers will get a 1 per cent pay rise and a 1 per cent bonus for the year, paid for from existing departmental budgets.
Affected unions said they were unhappy with the amounts.
The announcement came on the day UK inflation rose to 2.9 per cent.
Chancellor Philip Hammond said the autumn budget will be presented on 22 November.