Junior doctor contract pay protection system has led to varying levels of pay among doctors doing the same job
NHS Employers says equitable pay will emerge over time but no doctor is losing out
Imperial College Healthcare Trust has paid 16 doctors a total of £12,500 to remedy pay variance
NHS trusts are coming under pressure to make one-off payments to junior doctors who are being paid less than their colleagues doing the same job after moving on to the new junior doctor contract.
At least one hospital trust has paid £12,500 to a group of trainees who found they had been penalised by a quirk of the pay protection system agreed between the government and British Medical Association earlier this year.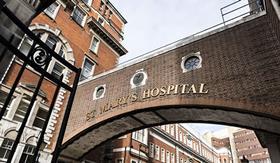 Imperial College Healthcare Trust told HSJ it had agreed to make a one-off payment of £12,500 across two rotations of junior doctors this year after 16 trainees in a number of specialties were affected.
Around 7,000 foundation (F1 and F2) doctors in England moved on to the new contract as they rotated jobs this month.
The British Medical Association and NHS Employers have both confirmed issues have emerged at a number of trusts but emphasised it did not mean doctors were losing out under the new contract.
The new pay protection system means a doctor's salary is protected when they move jobs and sign the new trainee contract. The system is designed to prevent individuals losing money compared with the old contract and is calculated on the doctor's previous salary.
However, some doctors are receiving different levels of protected pay because of the variation in supplements that doctors received under the old contract for doing unsociable hours.
The effect means some doctors are losing out, in some cases on thousands of pounds, against colleagues who had a higher paying role previously but are now doing the same job as them but have a higher level of protected pay.
During the contract dispute, Jeremy Hunt pledged that no junior doctor would lose out in pay terms by moving to the new contract. This was a reference to their salary not being reduced rather than parity with their peers.
NHS Employers said it was aware of the issue but pay protection was designed to limit reductions in an individual's pay, not deliver equity across roles. It said in time "every doctor will settle into equitable pay".
A spokeswoman for Imperial said: "We have implemented a local, one-off pay arrangement for a small number of unbanded junior doctors to ensure greater equanimity of pay across our foundation trainees."
Chris Hopson, chief executive of NHS Providers, tweeted last week: "We know some trusts are using their powers to vary the pay protection arrangements, this is different from changing the base new junior doctor contract.
"We know there are some concerns around how pay protection for unbanded F1s is working [and it is] good that trusts are reacting to concerns."
A spokesman for NHS Employers, which negotiated the contract with the BMA before doctors rejected the deal in the summer, said: "Pay can differ slightly for doctors on the same rota, depending on whether the junior doctor had pay protection at the rate of an unbanded job or a job banded at a particular level. This is because the pay protection is, by its very nature, designed to mitigate loss against an individual's previous pay rather than to ensure equity based on current work.
"The new pay system is designed to pay people equitably and, over time, every doctor will settle into equitable pay. This will happen when the current pay protection arrangements cease to apply after they are overtaken by the individual's pay under the new system or when the transitional period comes to an end."
He added: "Some juniors believe that this arrangement is unfair, as their colleagues have an entitlement to a higher level of protection than they do. As a result, the BMA has made approaches, both locally and nationally, to see whether these concerns could be addressed."
A spokeswoman for the BMA said junior doctors had contacted the union about what they saw as an "unfairness in the way foundation trainee cash floor pay protection is calculated." But she added: "Doctors are not 'worse off' compared to the old contract."
She said: "We are looking at a solution to create a cash floor for junior doctors that ensures fairness across the system, but in the meantime after conversations with the BMA, NHS Employers has written to trusts to say that it is aware there is concern and to signpost them to potential solutions. Some employers have agreed local solutions to ensure that those whose cash floor protection is currently based on unbanded jobs are better protected."