Dame Julie Mellor writes personal apology to Helen Marks, former HR director at Derbyshire Healthcare Foundation Trust
Ombudsman resigned last week after failing to take action when she was made aware of cover-up by her deputy Mick Martin last year
Parliamentary and Health Service Ombudsman yet to publish findings of independent investigation
Dame Julie Mellor has written a personal apology to the former NHS trust director whose warnings about the behaviour of the deputy she ignored a year ago.
The parliamentary health service ombudsman resigned last Monday after she failed to take action against her deputy Mick Martin, who in a previous role helped to cover up the sexual harassment of Helen Marks at Derbyshire Healthcare Foundation Trust.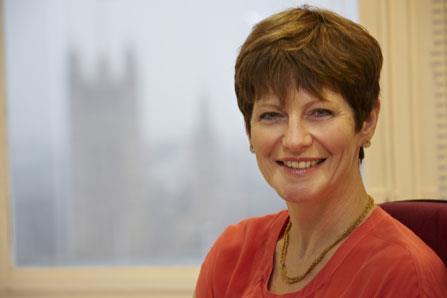 On the same day, Dame Julie sent Ms Marks a letter saying had made a mistake and was sorry for the impact on Ms Marks and her family.
Ms Marks, a former HR director, who received £832,711 in compensation in February after an employment tribunal ruled she was unfairly dismissed, wrote to Dame Julie in July 2015 with a copy of the tribunal's earlier findings. Dame Julie replied saying only that she "noted" the concerns.
Mr Martin remained in his role and continued making decisions on cases investigated by the Parliamentary and Health Service Ombudsman. He resigned earlier this year when his actions were exposed by HSJ.
The PHSO has yet to publish the independent investigation into Dame Julie's actions carried out by Sir Alex Allen, former chair of the Joint Intelligence Committee.
Dame Julie told Ms Marks: "I wanted to write to you because I owe you an apology. I am sorry that up to this point I have not contacted you, but I needed our independent review to conclude before I was able to do so.
"We now have the review and will publish the findings as soon as the proper processes are complete. Publication is likely to be some weeks away.
"I have been clear as part of the review that I made a mistake in not considering your letter more fully, and am truly sorry for the impact my actions had on you and your family.
"I can only imagine how difficult the last few years must have been for you, and I regret any contribution I made to the distress you're experienced. I wish you all the best for the future."
Ms Marks was dismissed after being sexually harassed by the trust's former chair Alan Baines when she refused his advances and he subjected her to abusive messages and false allegations. Mr Martin, as acting chair, colluded to try to and cover up what happened.
Ms Marks told HSJ she welcomed Dame Julie's apology. "Humility, honesty and a sincere apology go a long way to restoring faith in the NHS and its wider system. I believe Dame Julie Mellor has done the right thing for patients and their carers who have concerns and I respect her for taking personal responsibility for her actions.
"Although this has been a very difficult time for me and my family I realise that many cases that the PHSO deals with concern patients who have suffered devastating issues. Therefore, it is vital that the public, patients and carers can have confidence in a service that deals with such difficult and sensitive issues," she said.
"Those people who have been allowed to remain in positions of trust and are still members of Derbyshire Healthcare Trust's board and who know very well that they did the wrong thing should follow her example," she added.