RCN chief executive Janet Davies criticises "lack of transparency" over development of nurse associate role
She says proposals to allow nurse associates to administer controlled drugs is "ridiculous"
Viewing nursing as a task based role would put patient safety at risk, she says
Viewing nursing as a task based role will put patient safety at risk, the chief executive of the Royal College of Nursing has warned.
Janet Davies said proposals that nurse associates could be allowed to independently draw up and administer controlled drugs were "ridiculous". This was suggested in Health Education England internal papers, seen by HSJ, showing the proposed curriculum for nursing associates.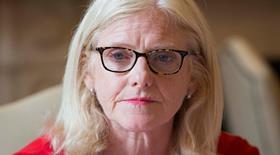 Ms Davies also said there was a lack of transparency about how the new role is being developed.
The HEE documents, reported on last week, said the new band four workers would be expected to have extensive medication knowledge and be capable of handling drugs, as well as carry out invasive procedures on patients. They will be able to work independently of registered nurses.
Ms Davies told HSJ: "Nursing is far more than just a series of tasks and what is beginning to happen is that nursing is being seen as a series of tasks which can be divvied up among a number of people and that is not what nursing is.
"If you divide work into tasks it creates problems in terms of continuity of care, communication and experience of the patient. This is starting to revert to the old way of working, which actually gives really fragmented care to the patient.
"People are not fully appreciating the skills and the knowledge of nursing. When you're dealing with a patient you're not just doing one task, you're doing multiple things. Let's not dumb down nursing by seeing it as a series of tasks."
The RCN has supported the development of a support worker role, but Ms Davies said she found the new details about nursing associates "a big problem" and criticised the lack of details that were known about the role, which will begin training its first cohort from January.
She said: "There is a lack of transparency and things seem to be happening that people are not aware of."
On the proposal to allow NAs to administer controlled drugs, she said: "It is ridiculous. That is not a role for an unregulated worker or a person who is not a registered professional. That is seeing something as a task without appreciating what is behind it.
"The role of the [registered nurse] before they allocate any sort of role or task to do, as a registrant they are accountable to ensure the person is competent and able to do it. Health Education England or anyone else cannot take that responsibility away from a registered nurse."
She said she did not believe administering controlled drugs was something that should be delegated to a support worker. "This is not about being protective of the registered nurse it's about patient safety and quality of care," Ms Davies added.
Critics of the NA role fear it will lead to trusts employing them instead of registered nurses. The RCN chief executive said: "We know that's the absolute danger of this role. We know the numbers of registered nurses has an effect on mortality, that work has been done and we shouldn't be diluting that skill mix."
She said there were still problems with the training of healthcare assistants more generally, an issue highlighted by the 2013 Francis report. "Before we have sorted that problem we are bringing in another one," she said.