RCN to set up two committees to separately lead on professional nursing and trade union issues
Reforms follow recommendations in the Francis report that RCN separate its dual roles
All members will be able to stand for election to the committees and be eligible to vote.
The Royal College of Nursing will reform its structure to divide responsibility for professional nursing and trade union issues.
HSJ has learned the RCN, which has more than 400,000 members, will establish two committees with directly elected members which will lead separately on the two elements of its work.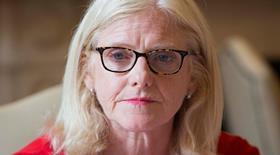 The committees will sit beneath the RCN's council, which will be reduced from 29 members to 17.
RCN chief executive Janet Davies said "redesigning the governance structures will enable a stronger nursing voice", and the changes were not about splitting the college but "strengthening the two roles and allowing more members to be involved in our work".
Separating the professional and trade union roles has been an issue for the union since Sir Robert Francis QC recommended it split its responsibilities in his 2013 report.
Sir Robert called the RCN as "ineffective", and said: "Little was done to uphold professional standards among nursing staff or to address concerns and problems faced by its members [at the former Mid Staffordshire Foundation Trust]." RCN staff did a deal with the trust management to ensure whistleblower concerns in A&E were not addressed, he said.
Last month, Sir Robert repeated his concerns about the weak nursing voice in the UK among national leaders, saying "nursing is badly served, and patients are badly served by the diminution of the nursing voice".
The RCN asked Lewisham and Greenwich Trust chair Elizabeth Butler to review its governance structures in 2015. Her recommendations were agreed at its annual general meeting and are being implemented this year.
All members will be allowed to stand for election to both committees and to vote electronically after nominations open at the RCN congress in May. The committees are expected to begin their work in January 2018 and will be designed to lead much of the college's day to day work.
Ms Davies said both committees would have the budget and power to run separate campaigns and both would have a voice within the RCN, which she will continue to lead with the council.
She said: "We believe this will strengthen our professional role and our trade union role and will add more rigour in these two areas. The committees will be run separately and any conflicts will be managed but each will have a voice; this already happens.
"It strengthens the nursing voice and means there are going to be more ways for our members to be part of the governance of the organisation."