The Royal College of Nursing has warned that the proposed new nursing associate role must not be used as a substitute for registered nurses.
Plans to create the role, which have divided opinion, were revealed by HSJ's sister title Nursing Times last year and were confirmed by the government in December.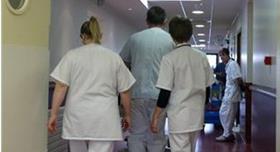 The move is intended to bridge the gap between healthcare assistants and nurses, and create potential a new route into registered nursing. A consultation, spearheaded by Health Education England, has now closed and the body is in the process of analysing the results.
In its response to HEE's consultation on proposals for the role, the RCN said the move would "provide a structure for those who wish to start their journeys to become registered nurses".
However, the college noted that extended roles for support workers, such as assistant practitioners, already existed and the RCN believed these "should also be explored further".
The RCN's submission said: "One of the most strongly articulated points throughout our membership and stakeholder engagement has been that a more senior support worker, such as the AP, already exists."
The college also called on the profession to "learn the lessons from the past" and that the initiative "must not lead to a reintroduction of a second level registered nurse".
"The RCN believes that differentiation between a role that assists the registered nurse and the registered nurse needs to be explicit and clearly articulated," it said.
"What must be stressed is that this role supports, but must not be used to substitute for, the registered nurse."
As part of its submission, the RCN carried out a survey of its members.
The survey, completed by 5,230 RCN members, found 67 per cent believed the new role would provide a work-based route into registered nursing for healthcare assistants.
However, 78 per cent thought the introduction of the new role would lead to further reductions in the registered workforce, with nursing associates increasingly used as substitutes.
RCN members also raised concerns around the ability of nurses to support and mentor junior colleagues, with 60 per cent saying they felt registered staff would be hardly or not at all able to provide the necessary support for nursing associates.
In addition, 81 per cent were concerned that the new role could cause confusion for patients.
Meanwhile, 89 per cent also believed that the new roles should be mandatorily regulated, with 65 per cent saying that this should be done by the nursing regulator, the Nursing and Midwifery Council.
The NMC has previously indicated that it would be willing to regulate nursing associates, if asked to be the government.
Janet Davies, RCN chief executive and general secretary, said: "These new roles must not be used as a method of substituting support workers for the regulated, knowledgeable workforce of registered nurses.
"Ultimately, the best interests of patients will be served by developing support staff, either through this new role or extending existing ones, and by ensuring that there are enough registered nurses."