In the week that Sir Keith Pearson publishes his review – Taking Revalidation Forward – he tells us how the process is changing things for the better, but says much work remains to be done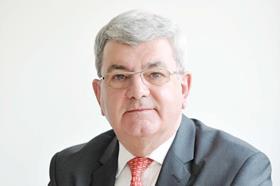 Last month revalidation for doctors was four years old. Since its launch well over 200,000 doctors have gone through the process, and to have delivered such a significant and complex intervention without major problems is an achievement for all concerned.
In simple terms we are where we expected to be at this point.
But much remains to be done to ensure the quality and consistency of appraisals is high, while at the same time reducing what can be seen by doctors as an administrative burden.
Stronger clinical governance
The main impact of revalidation, so far, has been to embed appraisals and to broaden doctors' reflective practice. But we're seeing evidence of stronger clinical governance arrangements too, and that it is helping to identify and tackle poor performance.
Wider engagement, better information sharing, consistent approaches and avoiding duplication will all have positive impacts
Talking to people while compiling my review, it is clear that medical leaders and health departments, across all four UK countries, now feel they "own" revalidation and understand both its value and its future potential. They don't want significant change at this stage.
Many doctors welcome revalidation and believe that it helps underpin their professionalism. Yet we know not all doctors share that enthusiasm. Those who don't support revalidation cite concerns about the administrative burden, or that their own experience of appraisal has not been constructive.
And there are weak points. Problems faced by locum doctors, and doctors without a connection, are very real and must not be ignored. Every doctor practising medicine in the UK needs a Responsible Officer, an issue government needs to address.
Legitimate concerns must be recognised and addressed, but this is not a time to be lowering requirements of the standard of assurance that revalidation provides to patients.
Raising quality and consistency will help ensure more doctors find appraisal and revalidation a valuable experience, and better organisational support will assist by reducing the administrative burden.
But it must not become a box-ticking exercise. Boards need to challenge organisations to demonstrate their learning from revalidation, and to assure themselves of the quality and fairness of local processes.
Key to the future of revalidation is for those involved to work together. Wider engagement, better information sharing, consistent approaches and avoiding duplication will all have positive impacts.
We must all hear the voices of doctors who find revalidation more difficult, more time consuming and perhaps more arduous than it should be. But we must not be deterred by the small percentage that simply resists regulation of any kind.
My review was commissioned by the General Medical Council, and the regulator has a role to play.
It needs to clarify its guidance on what is, and what is not, a requirement of revalidation, the definitions of patient feedback should be broadened, and there needs to be support for stronger local governance.
Revalidation is just four years old. It is new and hasn't yet reached its full potential, but the foundations have been laid for its future, and we must all focus on the benefits that a robust assurance system will bring to patient care and safety.
Sir Keith Pearson is chair of the GMC's Revalidation Advisory Board, which provides the GMC with advice from external organisations, as well as insight from a range of perspectives about how revalidation is working. He is also chair of Health Education England, a post he has held since HEE was established in 2012. He has held chair appointments in the NHS dating back to 1998.