Data suggests only a fraction of junior doctors' concerns are leading to service or rostering changes
Union says doctors are losing faith in "exception reporting" system
NHS Employers says some trusts don't have enough staff to make the changes needed 
Junior doctors are "losing faith" in a system used to monitor their workload, with new data suggesting only a fraction of their concerns are leading to changes to services or rosters.
The system of "exception reporting" was introduced after the junior doctors' strike in 2015-16, allowing a medic to file a report when they work beyond their contracted hours, or without a break, as well as other contract breaches.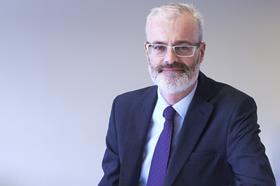 Danny Mortimer, chief executive of NHS Employers
But data obtained by the Hospital Consultants and Specialist Association through a freedom of information request suggested there is huge variation in how trusts respond to these reports, with less than 3 per cent leading to service or rostering changes.
HCSA received data from 121 out of 206 acute, specialist, and mental health trusts, which between them received around 33,000 exception reports in the year to September 2018. Of these, 852 (2.5 per cent) led to service or rostering changes.
More than half of all service changes were made in just three trusts; Barts Health; The Newcastle Upon Tyne Hospitals Foundation Trust and Royal United Hospitals Bath FT.
Meanwhile, 56 trusts which received a combined 12,000 exception reports between them made no changes to services or rostering.
Danny Mortimer, chief executive of NHS Employers, which represents trusts, said there are "undoubtedly" circumstances where employers would like to be able to change rotas but "don't have sufficient staff in post to make that immediately possible".
But he added: "There are [also] situations where guardians of safe working are able to work with medical teams to find solutions that don't require changing rotas or services."
Under the terms of the contract, hospitals should give trainees lieu time for overworking, pay them additional money or review their working patterns. A guardian of safe working can also levy fines against a trust, with the money then held in a pot to be spent on doctors' educational needs.
If the terms are breached consistently, a work schedule review can be requested by the employer or doctor. This is a formal process by which changes to the work schedule may be agreed.
The data highlighted that some trusts completed a high number of work schedule reviews but made minimal changes to services or rostering.
Claudia Paoloni, president of HCSA, told HSJ the union's research exposed "significant flaws" in the exception reporting regime.
She added: "Three trusts account for half of all recorded system or rota changes, which suggests either a significant variation in the way reports are processed or a fundamental difference in the level of concern and priority these breaches attract.
"We know that many overstretched junior doctors are already losing faith in exception reporting, and these figures will do little to raise confidence. While it is essential for doctors to continue to exception report, this lack of faith is understandable."
Earlier this year, HSJ revealed there had been more than 63,000 exception reports in the two years since the introduction of the controversial junior doctors' contract in August 2016.
The British Medical Association announced last month its junior doctor members would vote on whether to accept the newest version of the contract. It said ongoing negotiations to the terms and conditions would conclude in late May and then members would be updated and asked to vote in a referendum in June.
Source
HCSA Freedom of Information requests