Consultant contract deal delayed until 2019 due to a lack of transition funding from Treasury
"Constructive" talks between unions and NHS Employers ongoing
New deal could include higher average salary and more weekend working
EXCLUSIVE: A new contract for senior doctors in England will be delayed until 2019 due to a lack of transition funding from the Treasury, HSJ has learned.
Talks between medical unions and NHS Employers have been ongoing since 2013 and a draft deal was effectively reached last year, but was delayed by the junior doctors' strike and the general election in June.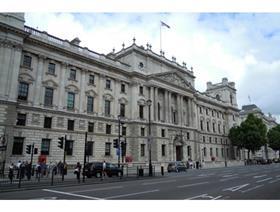 HSJ understands the agreement is not backed by funding from the Treasury to cover the costs of transitioning to new terms and conditions.
This money would be needed to cushion the impact on higher paid, older consultants who could stand to lose significant sums without pay protection.
The new contract is expected to have fewer pay points, with new consultants reaching a higher rate of pay six years earlier than happens today. This benefits consultants under the NHS career average pension scheme.
Without transition funding, sources say the deal is too costly for the NHS to implement.
As a result, the British Medical Association, Hospital Consultants and Specialists Association and NHS Employers have returned to negotiating the contract including the speed of implementation, which could help spread the cost over a longer period.
A spokesman for the HCSA said: "At the moment it feels as if we are engaged in shadow boxing in talks with a government that lacks an understanding of the need for more NHS funding across the spectrum. These negotiations were prompted by the government's push to facilitate seven-day working, but the Treasury's apparent refusal to 'pump prime' any changes directly contradicts this goal.
"The failure to provide even a small amount of extra funding to accompany changes to the consultant contract raises the prospect that the now nearly five years of no progress will continue indefinitely. It also leads one to question whether the government has merely been paying lip service to the aim of a truly 'seven-day' NHS, which to deliver safely would require a full set of support services.
"In negotiations we are already talking about the '2020 contract'. The government and employers really need to decide whether or not they are serious about reaching a new settlement, and if so provide the funding to deliver it."
HSJ has learned the BMA has started legal action to protect the £500m annual clinical excellence awards. It was aiming to argue the awards were a contractual entitlement amid fears some consultants could have them taken away under new changes.
The legal action has been paused after NHS Employers and the union agreed to discuss the awards scheme as part of contract negotiations. Reform of CEAs has been a key demand of NHS Employers.
In 2012, the Review Body on Doctors' and Dentists' Remuneration recommended changes to the scheme to link awards better to annual performance and appraisal. The Department of Health has said it wants to see the awards become time limited.
In a message to BMA members, seen by HSJ, the union said it was waiting to see if more funding was made available, adding: "There is now likely to be a further delay with implementation of the new contract now expected in autumn 2019 at the earliest."
HSJ understands a timetable for implementation has yet to be agreed with NHS Employers but there is an acceptance on both sides that without new money a new contract is a long way off. Politically the focus will be on agreeing changes to the Agenda for Change contract after chancellor Philip Hammond announced new money to fund a pay rise in exchange for reform.
Another potential barrier to the consultant contract being implemented is a decision by BMA members at their annual representative meeting this year that any final deal must go to a ballot.
The BMA consultants committee previously said the deal would be optional and doctors would be able to choose whether to remain on their 2003 contracts. This was designed to avoid a ballot that, if members voted against the contract, would put the union on collision course with the government similar to the junior doctors' dispute.
Paul Wallace, director of employment relations at NHS Employers, said: "We continue to pursue constructive dialogue through parallel discussions with the BMA and HCSA, and will provide updates to employers and members of the two unions when this is appropriate."
A BMA spokeswoman said: "Talks on the consultant contract are constructive and ongoing, and our current expectation is that, subject to consultation with members, a new contract will come into effect in 2019.
"As part of these talks the BMA is in discussion with NHS Employers on the issue of CEAs to ensure the awards process is fair and accessible to all eligible consultants. We are hopeful that an out of court agreement can be reached that all parties can support."
The Department of Health refused to answer questions about transition funding but said an update on the contract would be submitted as part of the pay review body process.
Key reforms of the consultant contract that have been previously revealed include:
Losing the right to decline weekend elective work.
A new pay structure with a higher career average salary. A figure mentioned last year was £93,000 after six years.
No automatic pay progression and no extra money for weekend or out of hours work.
A minimum number of weekends a year. In 2015, this was set at 13 with a 40 hour maximum working week.
Safeguards such as contractual rest periods.