Ministers agreed nearly £300,000 in pay rises for the chairs of NHS trusts over the past year, HSJ can reveal.
Documents released after a Freedom of Information Act request reveal 22 trusts received ministerial approval to raise the annual salary of their chair.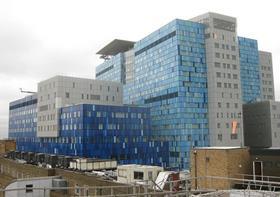 Many salaries nearly doubled since June 2015 as NHS Improvement changed the rates to reflect the fact that chairs of NHS trusts are paid less than their equivalents at foundation trusts. NHS Improvement said this made it difficult to recruit to some roles.
The biggest percentage increase was at South West London and St George's Mental Health Trust, where the chair's salary increased from £18,621 to £37,500.
The remuneration for the chair of £1bn-turnover Barts Health Trust went from £23,600 to £45,000.
Chairs' salaries at NHS trusts are usually between £18,621 and £23,600 depending on the size of the trust. If a trust wants to pay more than this it must be approved by the government.
Two trusts were already paying their chairs more than this before requests for pay increases were maded. University Hospitals of North Midlands Trust was already paying its chair £36,865 when an application was made last September.
Sussex Community Trust's chair was already paid £34,494 when an application to increase the salary was made in March 2016.
Average pay for foundation trust chairs is £45,000, according to NHS Improvement.
A spokesman for Sussex Community Trust, which has since become a foundation trust, said the organisation had not asked for the £500 pay rise and the chair had refused it.
NHS Improvement said: "To attract and retain the best talent, it is essential that chairs receive a reasonable level of remuneration that, at least to some degree, reflects the challenge, complexity and demands of the roles.
"To increase the pay substantially of all NHS trust chairs and non-executive directors at a time of great pay restraint for other NHS staff however presents risks to the overall strategy on pay."
NHS Improvement's policy is to make requests to increase standard chair's pay "when there is a specific need to recruit or retain leaders for these important roles".
Since September 2015, ministers have approved all 22 applications made by NHS Improvement for a chair's pay to be increased.
Downloads
Other, Size 58.39 kb

PDF, Size 0.21 mb