Trusts around the country to be funded to run different pilots
Projects will all include an app so staff can book shifts, options for quicker payments and the ability to opt-out of pension arrangements
If successful they could be rolled out across the NHS
Fifteen NHS trusts have been selected by the Department of Health and Social Care to receive funding for pilot projects to enable flexible working.
The £517,000 will be divided between the trusts to deliver the pilots, the DHSC confirmed to HSJ.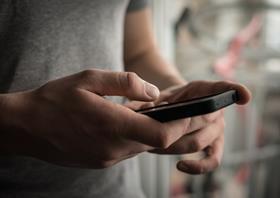 The pilots – which will all be slightly different – will be run through banks and enable staff to use apps on their phones to book shifts and receive instant notifications when a shift becomes available.
Staff who work extra shifts will be offered the option of being paid weekly, and in some cases within 24 hours, the DHSC said.
The trial will also enable staff to opt-out of pension arrangements, which means they will benefit from a "more generous rate of pay" for their extra shifts, the DHSC said.
If successful, the pilots could be rolled out across the NHS, the department said.
The trial follows Jeremy Hunt saying last summer that in order to retain staff, the NHS "needs to do a lot better on flexible working".
"Redesigning rotas and making e-rostering a win-win for staff and employers alike both raises morale and reduces dependence on expensive agency and locum staff," Mr Hunt wrote on hsj.co.uk.
The pilot sites are:
Lancashire Care Foundation Trust;
Lancashire Teaching Hospitals FT;
The Dudley Group FT;
2Gether FT;
Gloucestershire Care Services Trust;
Plymouth Hospitals Trust;
Portsmouth Hospitals Trust;
Calderdale and Huddersfield FT;
Hertfordshire Consortium – East and North Hertfordshire Trust, Hertfordshire Community Trust, Hertfordshire Partnership University FT, West Hertfordshire Hospitals Trust and The Princess Alexandra Hospital Trust;
London North West Healthcare Trust; and
Chelsea and Westminster FT.
Danny Mortimer, chief executive of NHS Employers, said "the potential benefits of this scheme are plain to see for both the NHS' dedicated staff and the people they care for".
He said: "By giving staff autonomy and the ability to self-select shifts through a mobile app, employers are able to improve engagement and retention, while staff are able to take control of their own work and home commitments, as well as being paid quicker."
Health minister Stephen Barclay said: "A modern NHS needs modern ways of working – and that means using the latest technology to give our dedicated staff more of a choice over how, when and where they want to work."
He said the trial will help staff provide more consistent care for patients and give them the flexibility they want in choosing their working patterns.
"It will also help the NHS reduce its reliance on expensive agency staff," he added.
Claire Gore, head of human resources at London North West University Healthcare Trust, said the provider was "delighted" to be selected and the use of the Locum Tap app will improve the experience of staff working with the trust's staff bank.
Diane Wake, chief executive of The Dudley Group FT, said: "Recruitment and retention of our staff is a top priority for us to enable us to have a stable workforce delivering first class patient care."
An NHS Improvement spokesman said the regulator will be "working closely" with the DHSC to support the pilots and to support trusts more widely to maximise their use of bank and reduce agency spend.
"A key objective of the agency programme is to encourage agency workers back into bank and substantive roles. We know that in many cases trusts that have an effective staff bank are able to improve their care for patients and reduce their agency spending," he said.