Professor Sir Mike Richards says staff must be "properly rewarded"
Sir Mike says CQC report proves "cultural change" can happen quickly if trusts listen to staff
Some trusts "undoubtedly" need capital investment but finances and quality can improve under good leadership, he says
Sir Mike Richards has said NHS staff "need to be properly rewarded", but that quality improvement and "cultural change" can happen quickly under good leadership and staff engagement.
A Care Quality Commission report on trust improvement, published today, shows "discretionary effort" from staff has helped trusts to improve.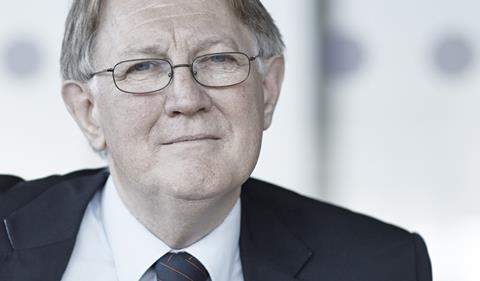 Discussing the report on how trusts have improved their CQC rating, the chief inspector of hospitals said: "The NHS needs more money and part of that is going to be needed for staff pay, but despite the pay restraint that we have seen over the past few years, improvements have been seen [within trusts]."
The report focused on trusts that have improved their CQC rating by one or two levels between inspections.
It found a correlating improvement in the staff survey with five of the eight trusts examined reporting a 9-11 per cent increase over two years in the number of staff that would recommend their hospital to family or friends. Four saw a 10-11 per cent improvement over two years in staff recommending their trust as a place to work.
Sir Mike said while trusts have shown that during a period of pay restraint they can improve staff job satisfaction "that does not mean that staff don't need to be properly rewarded – of course they do".
NHS pay was frozen in 2012 and 2013, and since 2014 rises have been limited to 1 per cent.
Sir Mike said: "A theme that does come through [is] discretionary effort. If we encourage [staff] we will get that, that is undoubtedly what has happened at Morecombe Bay."
He referred to a quote in the report from Phil Woodford, associate director of corporate affairs at University Hospitals of Morecambe Bay Foundation Trust, which said: "We have the staff and the talent. It's about freeing them to do more."
Sir Mike said the report also showed "cultural change can move really quite quickly. It doesn't have to take decades, which is what used to be said a couple of years ago." However, he said quick change depended on trust leadership "listening" to staff.
He added: "However much governance you put in you won't get improvement… unless you have got your staff engaged in this".
He also said none of the eight providers in the report mentioned capital injection as a key reason for their improvement.
Frimley Health FT received capital funding to improve Wexham Park Hospital's emergency department at the time the trust acquired Heathwood and Wexham Park Hospitals FT, however Sir Mike said: "The revenue costs of running Wexham Park Hospital have not increased while the quality has improved dramatically."
He added that Cambridge University Hospitals FT was another provider that had been in "severe financial difficulties" and showed that "quality and finance can move in the same direction under good leadership".
But Sir Mike admitted "there are trusts that undoubtedly do need capital development" but pointed out there are also "outstanding trusts that are not necessarily working in the most modern buildings".
The report's authors interviewed leaders and staff from eight trusts that had shown significant care quality improvement. It found that leadership, shared values, good governance, recognition that improvement was warranted and formal quality improvement programmes were common themes.
The eight trusts in the report are:
Barking, Havering and Redbridge University Hospitals Trust;
Cambridge University Hospitals Foundation Trust;
East Lancashire Hospitals Trust;
Frimley Health FT;
Leeds Teaching Hospitals Trust;
Mid Essex Hospital Services Trust;
University Hospitals Bristol FT; and
University Hospitals of Morecambe Bay FT.
Updated at 10.49am on 14 June to correct headline, which incorrectly suggested that Sir Mike had explicitly called for an end to NHS pay restraint.