A review into medical workforce revalidation has questioned the role of royal colleges and suggested the need for new specialty specific guidance.
The review, commissioned by the General Medical Council and completed by The UK Medical Revalidation Collaboration (Umbrella), said doctors "often seek guidance from their royal colleges" but the guidance given is "not always consistent" with that of the GMC.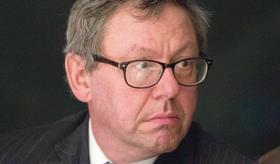 "This raises questions about the role of royal colleges but it might also represent an opportunity to develop more specific guidance for specialities where different roles and their particular challenges are acknowledged," the review said.
It said a "less standardised model" could focus more on personal development. It gave the example of surgeons gathering more "skills based data".
Since December 2012, the GMC has required all doctors to revalidate every five years to keep their license to practise in the UK. Doctors have to collect supporting information about their practice and participate in annual appraisals, which is shared with a responsible officer.
A Royal College of Surgeons spokeswoman said it was unclear what the report's authors meant by saying revalidation guidance from the royal colleges was not always consistent with GMC guidance.
She said: "We work closely with the GMC on all our guidance to ensure we set the highest standards of surgical practice."
Alastair Henderson, chief executive of the Academy of Medical Royal Colleges, said the need for consistency has been a principle of the academy's work around revalidation. However, he said the differences in approach between specialties should be recognised.
Umbrella, which is made up of academics and revalidation collaborators, said appraiser training "should be prioritised" to ensure they are equipped with coaching techniques to support their appraisees.
The review also acknowledged that for doctors working outside NHS trusts and general practice, revalidation is yet to be fully embedded.
It also highlighted that doctors working as locums, partly overseas or in private practice might struggle to engage with appraisals.
Umbrella said older doctors could face "additional challenges" engaging in revalidation, which could lead to an exacerbation of the workforce crisis "especially in primary care".
Una Lane, GMC director of registration and revalidation, said it continues to work with other organisations to see where they can ease the "processes and unnecessary burdens".