Safe staffing laws should be introduced across the whole of the UK and in all health and care settings, nurses have urged as they committed to lobby government more on the issue.
Those working in the community raised particular concerns around the lack of guidance on staffing, noting the current shortage of band five nurses. They warned this would worsen if the government's plans to remove student bursaries went ahead.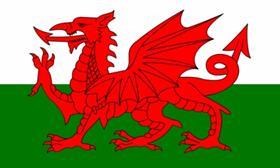 One said too few nurses in this setting meant employees were "so stressed they cry on the way to work and cry on the way home again".
They were speaking at the Royal College of Nursing's annual congress on Monday, where a motion was overwhelmingly passed to lobby governments in England, Northern Ireland and Scotland to "follow Wales and deliver enforceable safe staffing levels".
Wales introduced legislation on nurse staffing for NHS hospital wards earlier this year. Scotland's first minister Nicola Sturgeon announced at the congress that she would also place nurse staffing requirements into law.
Speaking as part of a safe staffing debate, nurses stressed they wanted "safe" and not "minimum" staffing laws drawn up and that these requirements should be based on both the acuity of patients as well as the number of them.
Nurse Denise McLaughlin said: "What about the effect on staff [of nurse shortages]? What about the additional stress of not being able to deliver the care they want to?
"Is it acceptable that nurses and nursing assistants work across their breaks and beyond the end of their shifts?
"Robert Francis identified the negative impact on care in Mid Staffs [from staffing shortages] and we need to learn from that. In short inadequate staffing levels are bad for patients and bad for nurses," she added.
Nurses working in mental health, the community and in hospital operating theatres also called for safe staffing to be extended beyond wards.
In Wales, legislation currently applies to NHS adult acute and surgical wards, while in England non-mandatory staffing guidance from the National Institute for Health and Care Excellence has only been created for adult inpatient wards in acute hospitals and maternity settings.
Community mental health nurse Lisa Crooks said: "I urge you not only to support this resolution but we need to seriously look at what is happening with our community nurses.
"Community nurses keep people out of hospital and then get them out of hospital quicker…We need safe staffing everywhere," she said.
Nurse Neil Thompson said: "It's high time we mandated safe and legally enforceable staffing levels in the community.
"It is time to end the practice of it being ok for community staff to be so stressed they cry on the way to work and cry on the way home again.
"It is time to end the situation where teams find the only way to change their situation is to move to another organisation in the vain hope that the grass might be greener elsewhere."