Sir David Dalton says he will respect both sides in negotiations over junior doctor contracts
He says NHS has long way to go to achieve consistent standards of care for patients
Talks will remain aimed at securing a cost neutral deal for junior doctors
Sir David Dalton has said his "absolute priority" is to get a deal that is good for doctors and patients from negotiations on a new junior doctor contract with the British Medical Association.
Sir David was appointed by health secretary Jeremy Hunt this week to lead on talks between the government and the BMA through the Advisory, Conciliation and Arbitration Service.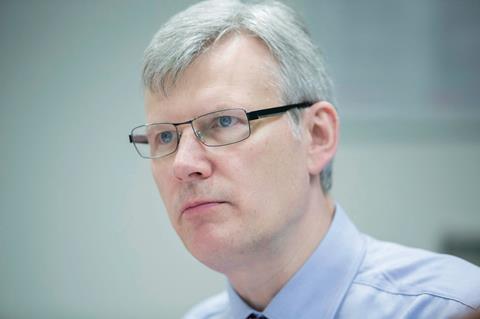 In a letter published shortly after his appointment, Sir David struck a conciliatory tone and stressed his desire to respect both sides.
However, he also highlighted continuing concerns over inconsistent standards of care for patients across seven days a week.
The chief executive of Salford Royal Foundation Trust said he hoped "to bring a new perspective" to negotiations with the BMA that would help a deal to be reached. He said this was new territory for him, adding: "I will do my best, but time will tell. What I will do is work in the way that I always have: to listen and respect the views of others."
Sir David said it was the dedication of all NHS staff, as well as how they are supported and valued, that enabled them to provide safe care.
He added: "We must all recognise too that both employers and their workforce want to provide the best care to patients and to know that if it was one of their family, that they would have the same access to expertise and facilities seven days a week.
"We still have a long way to go to achieve reliable standards of care for all of our patients, and I am pleased that the NHS is now being more explicit about the standards which should be available to all. I am in no doubt that any gap which exists is not to do with the dedication that our doctors in training provide (which is substantial) but I do think that new care models, new investment and new patterns of working by all staff will build assurance on meeting these standards."
Sir David said he regretted the consequences that patients will experience as a result of the BMA's planned strike action, which begins with a 24-hour non-emergency walkout on Tuesday.
He said: "The understanding I have with the secretary of state is that I will work with the NHS Employers team and within the existing framework of cost neutrality, that is, that the NHS will not reduce the money it spends on the pay of doctors in training but will increase this in line with the agreed uplift."
He said he was "cautious and open" in understanding where the talks were, adding: "I need to engage with the BMA team directly and listen to their outstanding concerns."
Sir David said letters would be sent to employers and trainee doctors setting out details on patient safety, training and pay.
He will also convene an advisory panel of other chief executives and medical and HR directors.
"It is really important that at this crucial stage I really listen to everyone and craft a solution which is safe and fair and commands support," he said.
"I realise that I have stepped into a role late in proceedings but I hope that I can quickly build support and trust both at a leadership level and also within organisations with our doctors in training and their representatives."
Talks between NHS Employers and the BMA are due to start tomorrow via Acas.