Year on year increase in doctors applying for specialty training and GP training
Ten per cent of posts for 2016 remain unfilled
Further recruitment drives for some specialties planned
More than 120 additional junior doctors have applied for specialty training in the NHS and more than 170 trainees have applied to become GPs, new data from Health Education England shows.
Overall the number of doctors applying for training posts following their initial foundation years has increased by 2 per cent, or 126 doctors, compared to 2015 (see table, below).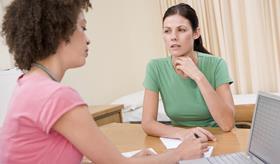 The total fill rate for specialty training positions advertised by HEE in 2016 has remained broadly stable since last year at 90 per cent, meaning 10 per cent of posts are unfilled.
The largest increase was in general practice where an extra 178 doctors applied to become GPs, with an overall fill rate this year of 83 per cent or 2,691 trainees. This is still below HEE's target of 3,250 it needs to hit to meet its target of 5,000 extra GPs by 2020. A further round of recruitment for GPs is set to start this month.
Emergency medicine recruitment remained stable at a fill rate of 99 per cent, or 317 trainees. In 2014 HEE launched a £50m, three year programme to improve emergency medicine staffing with an extra 75 training posts each year.
Core psychiatry training saw an 11 per cent increase in trainees compared with 2015, with an extra 35 doctors applying for training, taking the total to 343 in 2016. This is still only a fill rate of 81 per cent, meaning a fifth of psychiatry training places are unfilled.
During the recent junior doctors' contract dispute there had been fears that trainees would leave the country, after hundreds applied for certificates to work abroad from the General Medical Council.
The data does not show the number of doctors who leave training later in their career, with many royal colleges warning of rota gaps at senior registrar and consultant levels.
Professor Ian Cumming, chief executive of HEE, said: "HEE is pleased to publish the latest recruitment data for specialty training positions showing medical training is still an attractive career of choice.
"Further rounds of recruitment are planned later in the year for training posts starting from February 2017. Fill rate data only provides an indication of advertised posts recruited to."
Danny Mortimer, chief executive of NHS Employers said: "Employers are reassured to see that the fill rates for medical training programmes have matched previous years. A number of organisations and geographies continue however to face real challenges with vacant medical posts, and they look forward to STP discussions which both alleviate pressure on their services as well as provide support for innovation in their workforce."
Specialty recruitment fill rates
Specialty and Level
2016
2015
YoY change
YoY % change
Posts
Accepts
Fill rate %
Posts
Accepts
Fill rate %
Core psychiatry training
425
343
81%
399
308
77%
35
11%
General practice
3,250
2,691
83%
3,117
2,513
81%
178
7%
Paediatrics
379
352
93%
373
359
96%
-7
-2%
ACCS acute medicine/core medical training
1,375
1,309
95%
1,368
1,339
98%
-30
-2%
Histopathology
79
78
99%
74
76
103%
2
3%
ACCS emergency medicine
321
317
99%
327
325
99%
-8
-2%
Obstetrics and gynaecology
230
228
99%
205
205
100%
23
11%
ACCS anaesthetics/core anaesthetics
487
483
99%
519
519
100%
-36
-7%
Core surgical training
507
506
100%
508
498
98%
8
2%
Cardiothoracic surgery
5
5
100%
6
6
100%
-1
-17%
Clinical radiology
212
212
100%
212
212
100%
0
0%
Community sexual and reproductive health
5
5
100%
2
2
100%
3
150%
Neurosurgery
23
23
100%
28
28
100%
-5
-18%
Ophthalmology
61
61
100%
74
74
100%
-13
-18%
Oral and maxillofacial surgery
3
3
100%
5
5
100%
-2
-40%
Public health medicine
57
57
100%
78
78
100%
-21
-27%
Total
7,419
6,673
90%
7,295
6,547
90%
126
2%