The right approach to workforce planning can help get the right staff for emerging care models, writes Rachael Addicott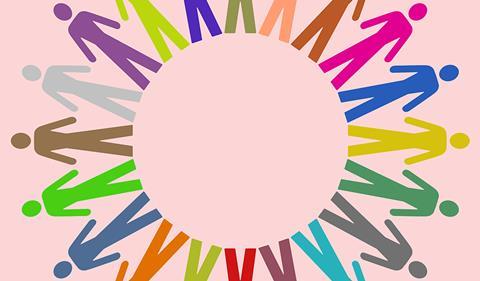 Workforce
Few industries or services attempt the workforce planning that we see in the NHS. In many sectors, if there are too few staff, then rising pay will attract new recruits. If demand increases, most industries can relatively quickly add to their workforce or redistribute labour to redress the balance. Workforce shortages in the NHS, in contrast, are difficult to rectify.
Time is needed to train staff and the complex, highly technical nature of many NHS roles means that staff trained in one discipline cannot fill shortages in another.
The consequences of an imbalance in the clinical workforce and the resulting impact on outcomes, quality and the experience of care for patients can also be significant.
The NHS needs a workforce that is fit for emerging care models and the changing demographics of the population. This workforce should adapt to the work required – not vice versa.
Any workforce strategy needs to permeate throughout NHS planning and delivery, from the training of the future workforce itself down to local decisions by commissioners and providers.
The uncertainty around predicting long term workforce requirements, alongside policy ambitions to radically change the organisation and delivery of care, underline the need to build a flexible and adaptable workforce. The NHS workforce of the future must be able to
take on a greater breadth of tasks to meet increasingly complex patient needs, while working across different care settings and in teams of multidisciplinary providers.
No silver bullet
At present, individual employers make decisions over the shape of the workforce they want, responding to the service requirements set out by commissioners and the quality standards set by regulators and others. Given the time taken to train new staff, if many employers decide to recruit at the same time (or conversely, if some roles appear consistently less attractive than others) the NHS can quickly run short of staff.
The clearest recent example of this is the response to the reports and initiatives which followed the tragic events at Mid Staffordshire Foundation Trust. This led to renewed growth in the number of nurses across all service areas in acute trusts and the nursing workforce growing to its highest ever level.
However, trusts increasingly relied on agency staff as it proved impossible to quickly recruit sufficient permanent staff. The high cost of agency staff in turn contributed to the rapid decline in hospital finances, which has seen so many plunged into deficit.
This underlines that short term workforce planning is just as important as long term planning.
When existing staff are retained, this allows for greater continuity of care and reduces reliance on bank and agency staff
There is no silver bullet solution to address more immediate workforce challenges at a local level. Rather, providers need to consider a range of strategies – individually and in partnership with others within their local health economy.
National agencies, such as NHS Providers and NHS Employers, can then act as a bridge between national policy and local systems, sharing intelligence and operating networks for trusts and other employers to share successful strategies.
When existing staff are retained, this allows for greater continuity of care and reduces reliance on bank and agency staff.
As NHS Employers have suggested, providers should consider how to make the most of existing terms and conditions and take advantage of existing flexibilities in creative ways, such as flexible retirement policies. They could adopt other approaches around working patterns, to allow more part time work, support returners back into the workforce and incentivise staff to take on additional bank rather than agency shifts.
Providers can also address staff engagement and organisational development – NHS Employers and the Leadership Academy both offer case studies and resources to support providers in these areas.
Reputation and culture should also be a focus for the board. Providers should not only see their staff as a cost – they should also harness the value of their workforce.
Creative thinking
Providers could think of their workforce model in terms of hybrid roles, diversity of expertise and new posts to establish a multidisciplinary skill mix to match the needs of the service into the future. Some providers, for instance, are increasingly developing physician associate (or physician assistant) roles in accident and emergency, primary care organisations and other settings, to supplement the skills of nurses and junior doctors.
Providers need support in developing these new roles, clarifying future career paths and establishing appropriate sources for development.
Some providers have taken closer control of training clinical staff in their region. For example, Lancashire Teaching Hospitals Foundation Trust has signed an agreement with the University of Bolton to train their own nurses, who are then guaranteed a job at the trust on successful completion of their degree.
There is no funding from Health Education England for these training commissions. Students self-fund and support themselves, as they do on other non-clinical degree programmes. Of course, when they finish their degree, students can take a job elsewhere, but the trust can mitigate this risk by creating a strong organisational culture and making it a desirable place to work.
Providers can also come together across local health systems (possibly with the support of their Local Education and Training Board) to develop a more cooperative approach to both clinical education and workforce planning.
Vitally dependent on staff
A collaborative approach allows providers across the system to develop shared roles and deploy staff in different ways.
Enhanced IT can support this, while creating flexibility in the local workforce to adapt to changing demand. Adopting a system based approach might also be an opportunity to mitigate the risk of attrition with international recruitment by working collaboratively to recruit staff and then supporting and embedding them (and their families) in the community.
Like every healthcare system, the NHS is a service industry. This means it is vitally dependent upon its staff.
Indeed for the public, the NHS is often indistinguishable from the doctors, nurses and other professionals who work in it. The complexity of the workforce, the long lead times in training new staff and the need to provide care now to those who need it, all within a cash limited and tax funded system, make workforce planning a critical function.
As such, a more joined up approach is needed to overseeing and managing the current workforce, and supporting providers as they develop strategies locally and across health systems.
Rachael Addicott is a senior research fellow at The King's Fund. Workforce Planning in the NHS is published by The King's Fund and is available here