Nurses see and feel the benefits of technology first-hand, so healthcare leaders should take note of their observations and optimism, writes Anne-Marie Vine-Lott, director of health at Vodafone UK
As NHS leaders gathered at Downing Street recently to discuss a plan of action to tackle the brutal winter season for the NHS, it was clear that technology will play a key role in their strategy.
Sponsored by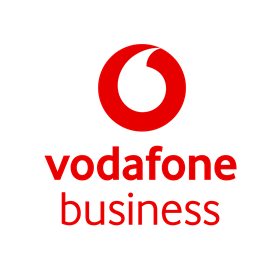 Earlier this year, the NHS announced that 10,000 acutely ill patients will be cared for on "virtual wards" from this September, which will enable doctors and nurses to use remote patient monitoring technology so patients can receive care in their own homes. This will help to mitigate lengthy hospital stays and more importantly free up much-needed hospital beds.
This will be an important milestone for the NHS that has the potential to transform patient outcomes, but the truth is the NHS is already far along on its digital journey.
I'm aware of scepticism about innovation in the NHS. An unfortunate side effect of the 75th celebrations earlier this year has been the opportunity to cast the NHS as yesterday's success story. Cynics have been quick to highlight how 12 per cent of hospitals are paper-based and that the NHS is still using more than 600 fax machines and 79,000 pagers.
However, these statistics don't do justice to the role cutting-edge technology has already played over the past 75 years.
Take the comprehensive roll-out of diagnostic machinery, the introduction of the empowering patient interface NHS Choices, virtual GP consultations, the NHS 111 phoneline and, more recently, the adoption of remotely assisted surgery that's making best-in-class healthcare accessible to patients wherever they live. The NHS is more connected than ever, with the network acting as a nervous system that enables us to benefit from a more digital health service.
There are so many more untapped opportunities. We're passionate about the role connected healthcare can play in improving the NHS – the proposed merger of Vodafone UK and Three UK would see £11bn invested into 5G in the UK, providing every hospital with the opportunity to access standalone 5G by 2030 and unlocking even more digital transformation across society.
I'm particularly excited about 5G-enabled delivery drones which could quickly and safely transport vital supplies including organs. I'm equally enthusiastic about the potential of cloud-based electronic patient records to speed up administration and reduce patients' time in the hospital, as well as the prospect of 5G-connected ambulances, allowing paramedics to share diagnostics before a patient even arrives at accident and emergency.
Importantly, I'm not alone in my optimism.
Vodafone recently asked UK adults for their views on the role technology can play in improving society and found healthcare is the sector people say would benefit most from 5G.
We also asked NHS nurses for their views on the role technology could play in healthcare. What stood out to me was that an impressive 90 per cent said they think technology will improve services over the next five years. Just as encouragingly, 59 per cent agreed their time available to spend on care had already been increased thanks to tech – something which perhaps prompted almost two-thirds to say they were interested in knowing more about the role technology can play in improving the NHS.
Tellingly, when asked about the barriers to the NHS' transformation, lack of investment in new technologies, not enough training for staff and roll-outs taking too long were called out as the main obstacles.
It's clear to me that nurses are some of the biggest advocates and adopters of the use of technology in healthcare – so just think about how their roles could be transformed if equipped with the latest innovations.
I'm pleased to say that none of our shared optimism about the potential of technology is misplaced. Vodafone also recently commissioned new modelling which showed that in social care alone, 5G technology could lead to savings to the NHS of almost £1bn a year. Those savings could cover the equivalent of 15,400 new full-time nursing posts.
The modelling also looked at how higher quality remote 5G-enabled check-ups and real-time patient monitoring through the Internet of Things technology will reduce the need for GP and hospital visits. It's a great example of a shift to a preventative healthcare approach, which not only liberates patients and practitioners from a more rigid, timetabled approach to medicine but can also free up beds for those most in need.
So, I double down on my assertion that digital technology is and can continue to be a game changer for the NHS. I urge NHS decision-makers to take heart from the public's appetite for new technologies and their nurses' desire for continued investment, in order to foster partnerships with technology providers to leverage resources and capacity beyond organisation boundaries and fundamentally make efficient use of the NHS workforce.
While the NHS remains divisive politically, there's one thing everyone can agree on continued tech investment is key to sustaining the NHS, and a connected health service will benefit us all.