Paula Vasco-Knight suspended as acting chief executive at St George's University Hospitals Foundation Trust
Action follows serious financial allegations made against Ms Vasco-Knight relating to a previous employment
Suspension comes less than two weeks after former chief executive Miles Scott announced he was standing down
EXCLUSIVE: A major London teaching hospital has been forced to suspend its acting chief executive amid serious financial allegations less than two weeks after the trust's substantive chief executive stood down.
An email to St George's University Hospitals Foundation Trust staff this morning, leaked to HSJ, revealed Paula Vasco-Knight was suspended on Friday after serious financial allegations were made against her relating to a role at a previous employer.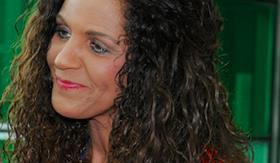 The suspension of Ms Vasco-Knight comes after the trust announced last month substantive chief executive Miles Scott would be standing down. His departure followed weeks of speculation about his future at the troubled trust and almost three weeks of annual leave.
Mr Scott is due to begin a secondment at NHS Improvement.
In an email to staff sent on Tuesday, trust chair Sir David Henshaw said Ms Vasco-Knight had been suspended last week. He did not say which previous employment the allegations related to.
He described the events as "deeply disappointing" and said the board needed to "stay focused on the agenda of change" it had set in motion.
Ms Vasco-Knight had been working as interim chief operating officer at St George's and was previously chief executive at South Devon Healthcare FT, where she resigned after being accused of nepotism and the trust was found to have victimised two whistleblowers.
Sir David's email said: "I regret to have to tell you that the acting chief executive of St George's was suspended from her role on Friday because of serious allegations being made against her relating to a previous employment. Suspension is required in such circumstances but it is a neutral act.
"The allegations are financial in nature and relate to her work at a previous employer."
Sir David said medical director Simon Mackenzie would step into the role of acting chief executive and his deputy Andrew Rhodes would be acting medical director.
The email continued: "This is deeply disappointing and the board are most grateful to Simon Mackenzie and Andrew Rhodes for agreeing to take on the roles.
"The board is clear that we have to stay focused on the agenda of change we have set out in reinvigorating engagement throughout the trust, improving the St George's infrastructure, IT and preparing for our [Care Quality Commission inspection] visit with long term improvements to support the high quality and safety of care for patients that we all want to deliver.
"There is no question it is a testing time for the trust but I am very encouraged by the response I have had on the changes in approach we have established so far. I know everything will be judged on delivery."
Ms Vasco-Knight's suspension is the latest in a series of controversies to hit the trust after its finances collapsed in 2015 shortly after it was awarded foundation trust status. It was expected to break even in 2014-15 and record a surplus in 2015-16. However, by the end of March 2015 it had recorded a full year deficit of £16.8m. By the third quarter of 2015-16 it was forecasting a deficit of £56m for last financial year.