Two trusts under GMC "enhanced monitoring" over concerns from trainees about their paediatrics departments
Lewisham and Greenwich Healthcare Trust and Norfolk and Norwich University Hospitals Foundation Trust had serious concerns raised by trainees
Two teaching hospital trusts have been placed on a General Medical Council watchlist after investigations into complaints from junior doctors in their paediatric units.
Norfolk and Norwich University Hospitals Foundation Trust and Lewisham and Greenwich Healthcare Trust in south London were added to the GMC's "enhanced monitoring" list last week.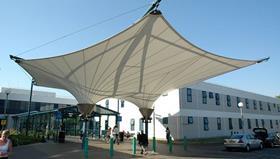 A team from Health Education South London, part of Health Education England, was sent to Lewisham and Greenwich in August after trainees raised concerns about their workload.
The GMC report said there were "serious concerns [about] clinical supervision, serious incident reporting, trust leadership, rotas and rota management, workload, educational supervision, pastoral support and access to educational opportunities" at Queen Elizabeth Hospital.
At a system quality meeting in September the trust acknowledged "issues within the acute pathway", the report said.
In a statement the trust said: "Since August 2016 we have made significant improvements. We have reviewed their concerns and taken action where necessary. HEE have since revisited the trust in January 2017 and we await their report. We are continuing to work with HEE and our trainees to improve their educational and working experience at Lewisham and Greenwich NHS Trust and to ensure that any issues are resolved."
Norfolk and Norwich was also referred to the GMC in August and the regulator "identified serious concerns in regard to undermining and bullying and the impact of service pressures on the quality of training".
Trainees in the trust's paediatrics department said they were "physically and emotionally broken with low morale" and "felt undervalued by the consultants." This had led to staff sickness and had "an impact on retention", the report added.
The GMC also heard concerns about 12 day stretches of work. The trust was revisited on 20 December and GMC assessors said further progress needed to be made.
The enhanced monitoring list is updated quarterly.
Norfolk and Norwich chief operating officer Richard Parker said: "Since July 2016 measures have been put in place to address the concerns raised and there is much greater awareness within the team on these issues.
"The department and the wider trust have a zero tolerance policy on bullying and we have ensured all staff are aware of the processes by which these concerns can be raised and the support available in this regard.
"Service pressures have been alleviated by a recent expansion in the number of consultant posts and rotas have been reconfigured accordingly. This has also helped to support further opportunities for training within the department. Trainees have provided feedback that informal handover briefings, held by consultants, have been particularly useful for their continued development and training.
"We are making positive progress in addressing these concerns as evidenced in findings from a School of Paediatrics visit in December 2016. The visiting team has stated that the trust could come out of GMC enhanced monitoring given the improvements made."