The benefits of leadership fellows to trainees and their host organisations are many, as Nick Aresti, Sir Mike Richards, David Behan and Rishi Duggal explain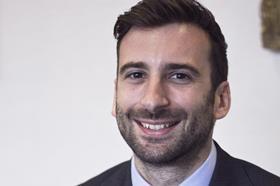 The lack of engagement in management by doctors is one of the defining weaknesses of the NHS over the decades, according to a recent independent King's Fund report, which called for all healthcare professionals to take up formal and informal leadership roles.
Lord Rose's recent NHS leadership review, commissioned by the health secretary, similarly highlighted "insufficient management and leadership capability" as a key issue facing the NHS.
Despite this call for improved leadership, there remains a high level of ambivalence towards management positions among doctors.
A number of schemes aiming to combat this problem have been developed over the past few years, and have begun to gather momentum.
They include the NHS Leadership Academy, Darzi scheme and the National Medical Director's Clinical Fellowships. In the latter, trainees spend a year working in organisations such as the Care Quality Commission, after which they return to their training, armed with the knowledge, experience and motivation to pursue a leadership position.
Benefits to the CQC
The CQC currently employs around 3,500 people, of which less than 1 per cent are medically qualified. Part time support is provided by a series of professional advisers, who are experts in their own field and act as ambassadors for the CQC, bringing a varied spectrum of health and social care expertise.
In addition, the CQC has appointed four clinical fellows, who are seconded from their training hospitals, via the Faculty of Medical Leadership & Management, and are divided among the primary and hospitals directorates.
They work on projects assigned to them by the chief inspectors and their deputies, providing a fresh, working, clinical perspective. Feedback from those working closest with them suggests they are readily available to impart their medical knowledge, which is particularly useful when quick answers are needed to questions raised by inspectors.
The CQC benefits not only from the fellows' experience and knowledge, but additional capacity and capability. They are seen as a 'flexible resource' and can be quickly deployed on projects that are seen as a priority, where other members of staff have more pre-existing commitments.
The CQC further benefits from a perspective from outside of senior healthcare figures and clinicians
Similarly they have the ability to identify and develop new areas of work; particularly in streams they have more experience in, such as modern technology, communication methods and innovation.
This was particularly beneficial when fellows recently highlighted a deficiency in the regulation of digital health and subsequently led a successful project designing the appropriate tools for inspection.
The CQC further benefits from a perspective from outside of senior healthcare figures and clinicians. This is not only useful during inspections and strategy/policy work, but in assessing how effective the CQC is as an organisation.
Finally, having a network of motivated fellows at other arms-length bodies enables efficient collaborative work through non-traditional routes. Once such example has been a quality improvement project between the CQC and National Institute for Health and Care Excellence.
Benefits to the fellows
Most junior doctors have had little exposure to any industry other than medicine, having spent most of their professional lives training as doctors and developing their clinical skills.
Little emphasis is placed on management and leadership at specialist training interviews, with a far higher weighting on research and quality improvement. Once training is complete, doctors are expected to take on management and leadership responsibilities in a system that very few understand.
In a recent HSJ article, Naylor et al highlighted the point that other sectors would make sure that new recruits enter the work place with a real understanding of the organisation they are working for.
The CQC fellows are provided with a unique opportunity to develop skills more relevant to managerial positions. By working outside their clinical silo, they get a taste of policy and strategy work, get a better understanding on how decisions are made and begin to comprehend what levers their organisation must respond to.
They learn to work within the budgetary and fiscal restraints of a large organisation; something trainees rarely get an opportunity to grasp.
Fellows are encouraged to work in areas outside of their clinical practice. This versatility is vital to doctors who rise through the healthcare ranks, where they are required to manage clinical areas aside from their own specialty.
The potential impact that a steady stream of leadership fellows at the CQC can have at a national level, has yet to be realised
The experience of inspecting during the year allows fellows to appreciate the variation in clinical practice, through exposure to a wide range of healthcare providers.
A better understanding of well-led units provides valuable insight into organisational leadership and effectiveness. Lessons learnt can be taken back to their subsequent places of work, to support service improvement.
Perhaps the most valuable aspect of their year is to be mentored by senior leaders and the executive team of the CQC, providing an opportunity to study their differing leadership styles.
Similarly, the current healthcare leaders get an opportunity to nurture a group of highly motivated and aspirational trainees. They leave with a far better understanding of leadership and return to the clinical world as ambassadors of the CQC, able to impart the messages and values of arms-length bodies, which previously have been difficult to translate.
Having clinical fellows at the CQC has proved to be hugely beneficial for the fellows and the CQC alike, so much so, that they are being kept on in an honorary capacity.
However the potential impact that a steady stream of leadership fellows at the CQC can have at a national level, has yet to be realised.
We must ensure that their transition back to clinical medicine is structured and their management education continues, with appropriate support from Health Education England, as recommended by Lord Rose.
Nick Aresti is national medical director's clinical fellow at Care Quality Commission, Professor Sir Mike Richards is chief inspector of hospitals, David Behan is chief executive of the Care Quality Commission and Rishi Duggal is clinical fellow to the national medical director