Dame Julie Moore says provider leaders were not "disincentivised" from taking over struggling neighbours
Departing UH Birmingham chief says current finance system is "palpably not working"
Calls for a "culling" of regulators and whole life job planning for the NHS workforce
Dame Julie Moore has claimed there is no "coherent policy framework for the NHS" and accused regulators of making it harder for trust chief executives to do their job.
In her final interview with HSJ as chief executive at University Hospitals Birmingham FT Dame Julie Moore praised her staff and heavily criticised the central oversight of the health service.
She rounded on the "crazy system" for paying providers, called for a cull of regulators and a new approach to addressing workforce shortages.
"The problems of the NHS have got to be solved by a national strategy and national approach. Because local organisations are trying really hard to do it and some of the problems they are facing are ones that can't be locally solved."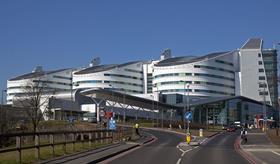 Dame Julie said provider leadership were caught between a stream of regulatory demands for more information and a lack of clarity around future funding and structure of the system.
"The hard part at the moment is trying to understand, is there a coherent policy framework for the NHS? We've sort of known what it is in the past.
"Are we all going towards integrated care? Because at the moment it seems optional."
"Are we really certain how the money is going to flow? Because I'm not, anymore."
Dame Julie stood down as chief executive of UHB on Friday, passing on the leadership of one of country's largest trusts to her medical director, Dr David Rosser.
The outspoken but widely respected chief executive's tenure at UHB has included overseeing the opening of the new Queen Elizabeth Hospital in 2010 and merging with the neighbouring Heart of England FT earlier this year.
She is taking up new roles as an associate non-executive director at Worcestershire Acute Hospitals Trust, on the organising committee of the Birmingham 2022 Commonwealth Games and an academic post at Warwick University.
Provider leaders penalised for doing the right thing
"I don't think we can afford the luxury of having hundreds of organisations managing with massive amounts of executive vacancies or trying to deliver services they can't staff. There has to be a rethink."
She said greater regulatory intervention had made these jobs less attractive while good leaders were "disincentivised" from taking over the management of neighbouring organisations.
Dame Julie said the most challenging part of her career had been overcoming the regulatory hurdles around UHB's takeover of Heart of England, which faced long delays.
The UHB executive team receive no additional pay for their dual roles, she said adding despite assurance from regulators that they would pay any fees associated with the merger, UHB ended up footing the bill.
"We were expected, as UHB, to pay what ended up costing £3m for the privilege of doing two jobs, running two boards, two everything… that ain't right."
Cull the centre to make savings
The savings drive in the NHS should start with a close examination of the spending in central bodies, which have "grown like Topsy" in recent years, Dame Julie argued.
She said the proliferation of central bodies, particularly agencies dealing with patient safety, had become confusing and needed to reduce.
"I think it's about time we had some rationalisation and culling of these bodies. It is confusing to people in the NHS, how much confusing must it be for the public?"
The greater cooperation between NHS Improvement and NHS England was sensible, but there are still too many conflicting messages from the centre, she said.
"We have a situation in the West Midlands, with NHSE saying that's regulatory issues, and NHSI saying that's a commissioning issue. So you can go around in endless circles trying to get someone to make a decision."
Crazy system for paying providers
The approach that punished providers for not hitting "idiosyncratic" control totals and then expecting them to perform better next year was "palpably not working" and needed a reset.
"So many organisations have lost financial discipline and they see no way of getting it back."
"It's a crazy system, that is not helping the situation in any way whatsoever."
Dame Julie said an alternative system should "pay people for getting work done", with incentives structured to encourage efficient care delivered in the right setting.
This could include elective tariffs that favour fast turnaround, annual capitated tariffs for chronic care, and payment for urgent care that penalises clinical commissioning groups for excess accident and emergency demand, rather than providers, which should encourage the commissioning of alternative urgent services.
A new approach to workforce
Even if the NHS does get a "Brexit" dividend, Dame Julie said there wasn't enough staff with the right skills, to spend it on.
Local organisations were coming up with bespoke solutions to create training for the skills needed, such as nurse specialists, but this led to inconsistencies across the system and consumed resources needed elsewhere.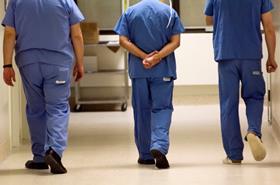 "We actually don't have the budget to train a workforce from scratch. There is a centrally held budget and that needs to be sorted out with central strategy."
As well as increasing the flow of clinical training places, there needed to be a focus on the quality of NHS work across a career, including making it easier for consultants to switch specialism mid career.
She used the specific example of A&E consultants as an area where more options were needed to allow staff to transition into other roles, rather than risk burn out.
"Why is it so difficult to change your specialism mid-career? At some point, as a national system, we need to think through whole life job planning."