NHS managers' salaries no longer tied to prime minister's £142,500
Treasury will still need to approve pay deals over £150,000
Appointments should still have "value for money and pay restraint in mind"
The pay threshold for very senior managers in the NHS is no longer tied to the prime minister's salary and has been increased by more than £7,000 this month.
The threshold has been raised by the Treasury from £142,500 – the prime minister's annual wage – to £150,000, as part of a new senior pay transparency policy.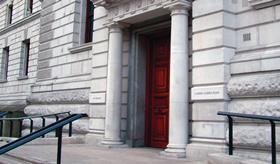 In June 2015, Jeremy Hunt set out rules for trusts about the appointment of new senior managers being paid more than £142,500, saying these must be approved by the Treasury.
Last year, HSJ revealed the thresholds were largely ineffective at holding down pay with nine out of 10 requests to pay more being approved in 2016-17.
In total, 54 applications for very senior management salaries above £142,500 were approved and five rejected, according to the first three quarterly reports since the policy came into force.
Guidance to trusts from NHS Improvement released this month said the previous threshold still applied to any appointments prior to 1 January 2018.
It said: "A reminder that NHS trusts are required to seek ministerial approval and NHS foundation trusts to seek ministerial opinion, via NHS Improvement, on any pay proposals that are at or above the threshold for new appointments, and any pay increases which would take an individual's salary to or above the threshold, even where their current salary is already above the threshold.
"NHS ambulance trusts and NHS community trusts still need to seek approval for all very senior managers' cases irrespective of the amount.
"Salaries at or above the threshold should not be confirmed with new or existing staff until ministers have approved the proposed pay."
A Treasury spokesman confirmed the thresholds no longer mirrored the prime minister's salary but added: "Departments will continue to recruit and appoint at senior levels with value for money and pay restraint in mind and will continue to appoint people on salaries the departments can afford within existing budgets.
"No one will get a pay rise because the thresholds have risen."