South Tees Hospitals FT appoints Sue Page as its interim chief executive
News comes in wake of Siobhan McArdle's shock resignation last month
A foundation trust has appointed an interim CEO after its former chief executive announced her shock resignation in an email to staff. 
Sue Page will take up the role at South Tees Hospitals Foundation Trust on 1 October following the departure of Siobhan McArdle.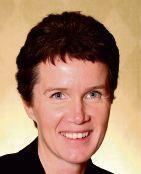 Sue Page
Ms Page worked with regulators to help turnaround Liverpool Community Health Trust until 2017. Previously, she was chief exec at Cumbria Primary Care Trust, before it was abolished in 2013, and earlier of Northumbria Healthcare Trust.
Her appointment comes in the wake of Ms McArdle's departure, who in her resignation letter said the personal cost of being an NHS CEO is too high and "life is just too short".
HSJ has asked the trust and Ms McArdle if regulators had exerted any pressure on her to step aside, or if they had raised concerns about £53,000 of overtime pay that she received in 2018-19, but they have declined to answer.
When asked when the process will begin to recruit a permanent CEO, the trust said: "We are very pleased to have appointed Sue Page on an interim basis.
"She will focus on the trust's immediate priorities, over the months ahead, working closely with system partners."
Ms Page said she is "looking forward" to joining the team at the trust, adding: "Having worked in the region before, I know very well how much the trust's services are valued by patients, families and carers."
Source
Press release, information supplied to HSJ
Source Date
30 September 2019