Lincoln County Hospital A&E was "hours from closure" after locums declined work
NHS Improvement says it is unacceptable for locums to hold NHS to ransom
Eleven doctors did not show up for work at UHNM's A&E
A hospital emergency department was "just hours from closure" last week after locum consultants refused to show up for shifts due to new tax rules, HSJ has learned.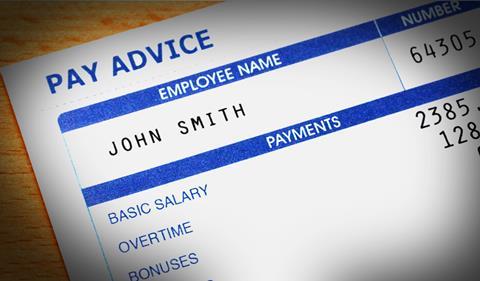 United Lincolnshire Hospitals Trust issued an urgent plea for help last Thursday after locums pulled out of agreed shifts at the trust's main A&E at Lincoln County Hospital ahead of the IR35 regulations coming into force today.
Under the new rules, "off payroll" workers in the public sector must pay the same level of tax and national insurance as substantive employees. NHS providers will be responsible for ensuring the correct rates are applied. Locums claim the changes leave them worse off and without employment rights as they must pay extra costs to cover sickness, travel, accommodation and pension.
Sources told HSJ other hospitals in the East Midlands had discussed how to provide support to keep the Lincoln County Hospital A&E open, including sending staff to work in the department.
HSJ understands University Hospitals Leicester Trust acted as a broker to source a locum doctor to work in the A&E overnight on Saturday and Monday.
Suneil Kapadia, medical director at United Lincolnshire Hospitals told HSJ the IR35 changes meant the trust supply of locums was "drastically reduced" but thanks to the help of neighbouring hospitals services had remained open.
In recent days, HSJ has received reports of locums, agency nurses, GPs and other contractors not turning up for work at NHS hospitals – with some trusts considering reporting doctors to the General Medical Council.
Derby Teaching Hospitals Foundation Trust is considering whether to refer two A&E locum doctors to the GMC after they cancelled their shifts with only two days' notice.
Trust executive medical director Nigel Sturrock said the doctors had requested a pay increase to compensate for the IR35 changes, which the trust declined. The doctors' decision had put "patient safety at risk and breaking the GMC's own guidelines on good medical practice", Dr Sturrock said.
"As a result we are discussing referring these individuals to the GMC. Patient safety is central to our ethos at Derby Teaching Hospitals and locums who put this at risk will be dealt with accordingly."
NHS Improvement confirmed to HSJ that it's regional team convened a conference call between hospitals in Lincolnshire, Leicestershire, Nottinghamshire and Peterborough about providing Lincoln County Hospital with support.
An NHSI spokesman said: "It is right and fair that NHS clinical staff doing the same job should be paying the same tax. These rules wouldn't affect an individual if they are already paying the right amount of tax and it is unacceptable for anyone to hold the NHS to ransom or risk patient safety by refusing to work in an effort to pay less tax."
One source close to events in Lincolnshire said: "Lincoln didn't have any ED consultants and the alarm was raised [last] Thursday. It was hours away from having to close, which would have affected all of us in the region."
Another source said: "The question has to be asked why couldn't NHS Improvement have anticipated these problems with IR35 regulations? Where was the risk assessment and planning to avoid ending up where are now?"
Meanwhile, 11 emergency doctor locums at middle grade level have failed to turn up for work at University Hospitals North Midlands Trust. A spokesman said the 40 shifts a week were being covered by consultants and advanced nurse practitioners.
At University Hospitals of Leicester, GPs working under locum contracts in the trust's urgent care centre have pulled out of shifts but the trust has maintained services.
Elsewhere in the country, locums have been attempting to drive up the price of their contracts. There have been examples of demands amounting to more than a 50 per cent increase in pay.
At Shrewsbury and Telford Trust, managers resisted the demands from locums.
One consultant at a major A&E department said: "We have gaps in the rota due to locums pulling out. They are taking April and May off, waiting for market forces to increase the rate. They are asking trusts to increase the hourly rate, and they are asking agencies to cut their share of the hourly rate. It will be interesting to see who blinks first."
A trust chief executive in the East of England said: "We had an IR35 issue with an agency provider for a paediatrician who wanted to increase the hourly rate by £7 because of the tax changes. We refused and would have pursued them being struck off the agency framework if they had not backed down. Some of them are taking the piss as there is no reason we should bear the cost of someone having different tax arrangements."
Suneil Kapadia, medical director at United Lincolnshire Hospitals said: "Due to the government's recent change to a tax avoidance rule (known as IR35), the availability of agency doctors has drastically reduced .
"We get our agency doctors through a recruitment agency and the vast majority of these doctors work for limited companies. This change has resulted in fewer doctors being available for work at Lincoln A&E and to a lesser extent Pilgrim Hospital - essentially the supply is drying up.
"We are struggling to fill rotas over the next few days and weeks. Thanks to University Hospitals of Leicester NHS Trust who have lent us A&E doctors and to A&E staff who are working hard to keep patients safe, we have kept Lincoln A&E fully operational."
One locum said: "The bottom line is that locum staff fill vacancies and provide essential patient care to a high standard in line with the GMC good medical practice, but at a considerable personal and financial risk to themselves. They should be respected for that rather than made scapegoats for chronic NHS ailments. I don't have any issue with IR35 but it must be implemented fairly rather than as a tool for bullying the locum doctors and other health care professionals to accept substantive jobs."
Kate Shoesmith, head of policy at the Recruitment and Employment Confederation, said the new rules were being rushed and the government was warned these problems would occur.
She added: "It's not realistic to think everyone working in the public sector would want to switch to permanent employee status, and they are setting themselves up to fail if that's the government's end goal. In all sectors of the labour market there are people who choose to work flexibly, to manage their own work/life balance, and to pick and choose the clients they work for. That's going to be true in the NHS and the civil service too.
"We think it's unlikely that the government is going to back down. REC members took part in HM Revenue and Custom's consultation last year and warned about exactly the consequences that are playing out at the moment. It was HMRC's decision to press ahead so they need to manage the fallout."