The chief executive of an acute trust has resigned amid an ongoing police investigation into eight deaths in its neonatal unit.
Tony Chambers has stepped down after six years at Countess of Chester Hospital Foundation Trust.
The news comes after a healthcare worker at the trust was arrested, in July, on suspicion of murdering eight babies, at Countess of Chester Hospital. A number of other neonatal deaths are also being investigated.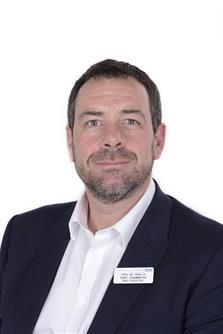 Mr Chambers said in a statement: "It has been a huge privilege to be the chief executive of Countess of Chester Hospital for the past six years.
"Recent times have been particularly challenging for the hospital not least of which is the ongoing police investigation into an increase in mortality rates in our neonatal unit. My thoughts will continue to be with the bereaved families as they await the outcome of the police investigation.
"I have now decided to step aside to allow the trust to focus on its future and for me to explore new opportunities and the next stage of my career."
Dr Susan Gilby, medical director and deputy chief executive at COCH, has been made acting chief executive with immediate effect.
Ms Gilby joined the trust on August this year from Wirral Teaching Hospital Trust where she was one of the executives who blew the whistle on bullying concerns.
Sir Duncan Nichol, the trust chair, said: "After six years' service to the trust, Tony Chambers has decided to step aside as chief executive officer. We thank him for his hard work and wish him all the best in the rest of his career."
Source
Message to staff and trust statement
Source Date
September 2018