Stephen Clark has been in position for three years
Draft report understood to have been sent to trust
Trust recently closed ward in response to CQC feedback
A foundation trust chair has announced he is stepping down, just weeks before a Care Quality Commission report is due to be published.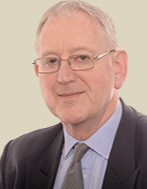 Stephen Clark, a retired investment banker, was appointed chair of Medway FT on 1 April 2017, having served as a non-executive since 2016. He will leave his role at the end of March.
The trust, which is currently rated "requires improvement", has already received feedback from the CQC after inspections in January and February, while it is understood it has also received a draft copy of the report.
Earlier this month, it was revealed the trust had suddenly closed a 15-bed escalation ward "following discussions" with the CQC. HSJ understands there were concerns about the trust's ability to provide an appropriate level of care for patients on the ward.
The trust was in special measures for four years until March 2017, when it was upgraded from "inadequate" to "requires improvement".
The trust has not given a reason why Mr Clark has chosen to step down now. However, it is understood, because the trust's constitution prohibits NEDs serving more than two three-year terms, he would not have been eligible for another full three-year term once his term finished this April.
Mr Clark said: "Medway has come a long way over the past three years, and while we know there is still a lot more to do, it has been a privilege to work with the trust's board and staff to begin to transform the hospital so that the community of Medway and Swale get the high quality care they need and deserve."
Chief executive James Devine said: "Stephen has shown great commitment to improving the quality of care for our patients and during his tenure has overseen a number of notable achievements."
During Mr Clark's time as chair, the trust has embarked on a major transformation programme and reduced its financial deficit. The FT also delivered £21m of efficiency savings last year, while Mr Clark has championed developing the public and patient voice in developing the trust's services.
Deputy chair Jo Palmer will act as chair from 1 April until a permanent appointment is made.