Whistleblower claims senior managers are "compromised, bullied and afraid to speak out"
Northern Lincolnshire and Goole was placed in quality and financial special measures this year
Interim chief executive insists patient safety is "first priority"
Previous chief executive Karen Jackson has taken interim role at Southport trust
The interim chief executive of a trust in special measures has said staff can "speak to me directly" over any safety concerns.
His comments come after a whistleblower alleged a patient safety "scandal" and bullying were taking place at Northern Lincolnshire and Goole Foundation Trust.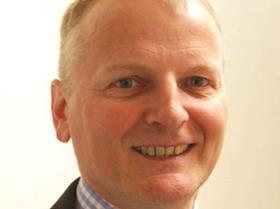 The whistleblower, who claims to have held a senior role at the trust for years, said managers were "compromised, bullied and afraid to speak out" about the severity of its problems.
Their anonymous letter – sent to the Care Quality Commission, local MPs and the Grimsby Telegraph – called for the board to be removed or for the trust to merge with a neighbouring organisation.
The whistleblower said: "The scandal of Mid Staffs is happening in the organisation now – we lack leadership, direction and people in my position feel vulnerable as we have been threatened with 'you are either on the bus with us or off it'."
Richard Sunley, who took over as interim chief executive after Karen Jackson was seconded to NHS Improvement in January, said all concerns were being taken "very seriously".
He said in a statement to HSJ: "In terms of the particular concerns raised in this correspondence… patient safety is our first priority and we have clear processes that ensure timely, effective and robust investigation."
Staff could raise concerns directly or anonymously and "freedom to speak up" guardians were able to escalate concerns to the board, he added.
Mr Sunley said: "I would strongly encourage any staff who have any concerns whatsoever to use one of these mechanisms or to attend one of the 'meet the chief' sessions… to speak to me directly."
The trust, which runs hospitals in Grimsby, Scunthorpe and Goole, was one of 11 to be placed in special measures by Sir Bruce Keogh in July 2013 as part of his review into high mortality rates.
It emerged from the regime in April 2014 but was placed in financial special measures by NHS Improvement in March. In April 2017, the trust was rated inadequate, issued with statutory warning notices and put back in quality special measures after the CQC expressed serious concerns over patient safety, maternity services and waiting times.
Ms Jackson, who led the trust from 2010, has since taken on the interim chief executive's role at Southport and Ormskirk Hospital Trust.
The whistleblower claimed NLAG only found out through the media that Ms Jackson had taken the job.
In March, HSJ reported NLAG finance director Marcus Hassall was "taking a period of leave" and NHSI was unable to confirm who will be remaining or rejoining the trust in senior positions.
The regulator said it was "working closely" with the trust to ensure it could "provide safe and sustainable services to local people".
"There are ongoing discussions regarding the future management arrangements at the trust and securing long term continuity within the organisation," an NHSI spokesman said.
"We hope to be in a position to confirm those arrangements in due course."
The whistleblower claimed problems had worsened at the trust since the CQC report with "the imposition of impossible deadlines, no clear sense of direction of travel and veiled threats".
The letter said: "A number of my colleagues have raised concern about bullying and blocking of good, sound clinical management…
"Across the organisation, I see my colleagues downtrodden and have no clear sense of being effectively led.
"We are told that this organisation is clinically led yet on a day by day basis we have decisions that are managerially imposed which put patients at risk and are at best poorly thought through, and at worst are harmful to patients."
Source
Trust statement and local newspaper report