Median tenure of trust chiefs is two years, eleven months
Eight trusts have each had four chief executives in the last three years
One fifth of all leaders have been at their trust for less than 12 months
NHS Improvement says chief executives need to be supported not "publicly flogged"
Chief executives of NHS providers are staying in the post for longer than they were three years ago, analysis by HSJ indicates.
However, our research also found a minority of trusts with very high turnover: eight trusts have each had four chief executives in the last three years (see box).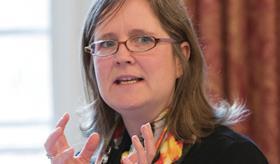 HSJ looked at how many chief executives had run each trust – on both an interim and permanent basis – in the last three financial years.
Our research found that between 1 April 2014 and 31 March 2017, the median tenure for a chief executive was two years and eleven months. That is slightly longer than when were measured the same thing in July 2014, when the average tenure was just over two and a half years.
Overall, 115 NHS trusts had just one leader over the three years, 77 had two and 34 had three people hold the top post.
The findings raise questions about why the system is struggling to secure longer tenures from chief executives.
Saffron Cordery, policy and strategy director at NHS Providers, said: "We need to see more support to our top leaders. Stepping into a CEO role is a massive personal reputation risk and we know people are needing more and more encouragement to step up. As a system, we need to support individuals who are getting into difficulties rather than vilifying them".
She added: "We also need to recognise what a challenging job it is and think about are we rewarding CEOs appropriately."
Adam Sewell-Jones, executive director of improvement at NHS Improvement, admitted "historically" there had been some "knee jerk reactions to say 'shall we change the chief executive'". He said NHSI chief executive Jim Mackey – who will return to lead Northumbria Healthcare Foundation Trust in the autumn – wants "to make sure that if people step up, there is someone there to look out for them rather than [the chief executive] be publicly flogged and left hanging from the tower".
In what he described as a "shift, not a new approach", Mr Sewell-Jones said there is recognition that the centre must "act in a different way to create an environment to [allow people to] flourish and to give people more time" to drive improvement.
Eight trusts that have had four chief executives between April 2014 and March 2017
Southport and Ormskirk Hospital Trust
Brighton and Sussex University Hospitals Trust
Heart of England FT
Royal Cornwall Hospitals Trust
Colchester Hospital University FT
Royal Berkshire FT
Kettering General Hospital FT
Central London Community Healthcare Trust
HSJ's data also shows a decrease in the number of trusts whose current chief executives have been in post for less than a year.
Three years ago, there were 33 chief executives who had been in post for less than six months. This number has dropped to 19. Similarly, there were 65 people that had been in the role less than a year and this has dropped to 45.
This still means more than 19 per cent of all chief executives have been at their trust for less than 12 months.
But our research also found that 24 chief executives had been at the same trust for more than 10 years (see table), with four in the same position for more than 15 years.
The 10 longest serving trust chief executives
| Trust | Chief executive | Start date | Approx tenure (up to 31 March 2017) |
| --- | --- | --- | --- |
| Frimley Health FT | Sir Andrew Morris | June 1989 | 27 years, 9 months |
| The Royal Bournemouth and Christchurch Hospitals FT | Tony Spotswood | April 2000 | 16 years, 11 months |
| Sheffield Teaching Hospitals FT | Sir Andrew Cash | July 2004 | 16 years |
| Salford Royal FT | Sir David Dalton | July 2001 | 15 years, 8 months |
| Central Manchester University Hospitals FT | Sir Michael Deegan | September 2001 | 15 years, 6 months |
| East and North Hertfordshire Trust | Nick Carver | November 2002 | 14 years, 4 months |
| St Helens and Knowsley Teaching Hospitals Trust | Ann Marr | January 2003 | 14 years, 2 months |
| East Cheshire Trust | John Wilbraham | March 2003 | 14 years |
| City Hospitals Sunderland FT | Ken Bremner | February 2004 | 13 years, 1 month |
| The Royal Wolverhampton NHS Trust | David Loughton | June 2004 | 12 years, 9 months |
Mr Sewell-Jones said NHS chief executive roles are "some of the toughest jobs you will find anywhere" and the leadership churn can be because some people "struggle to deliver at the level required", while others are "doing well and stepping on to new things".
Nuffield Trust chief executive Nigel Edwards said: "Two year tenures are not ideal as it takes at least two to three years to really understand an organisation, but I am most concerned about those [trusts] with multiple tenures as this suggests people are being placed in impossible jobs or there is a serial failure to recruit the right people."
NHSI is looking to improve the "wrap around" support offered to chief executives and through initiatives such as the aspiring chief executive training programme, ensure the NHS has "a strong field when recruiting rather than [shortlisting] from middle of field".
Exclusive: Short tenure of 'inadequate' trust chiefs laid bare
1

2

Currently reading

Trust chiefs staying a little longer in post - but 'need more support'